Summer has finally arrived! That means we have the glorious opportunity to enjoy some sunshine, BBQs and plenty of outdoor activities. It's also a great time to look for ways to spruce up your wellness program. While wellness activities should be offered year-round, summertime allows us to give some fun, fresh ideas a try. See if you can incorporate some of these activities to help encourage program participation and help your employees enjoy a happy and healthy summer.
Get Outside
Warm weather is the perfect invitation to step outside and get active. Research shows that spending time outdoors improves memory and focus, reduces stress and anxiety, lowers blood pressure and inflammation, and helps eliminate fatigue.1 Many employees spend the large majority of their time indoors, sitting at a desk, making it difficult to take advantage of these benefits. Incorporating the outdoors into your wellness program can address this.
Pass on the board room and host walking meetings in the great outdoors.
Encourage employees to enjoy breaks and lunches outside – Surrounded by concrete? Create a green space on the rooftop or building side with potted plants and an inviting seating area.
Set up outdoor workstations for employees to use laptops or take phone calls.
Invite a yoga instructor to offer outdoor yoga sessions during lunch.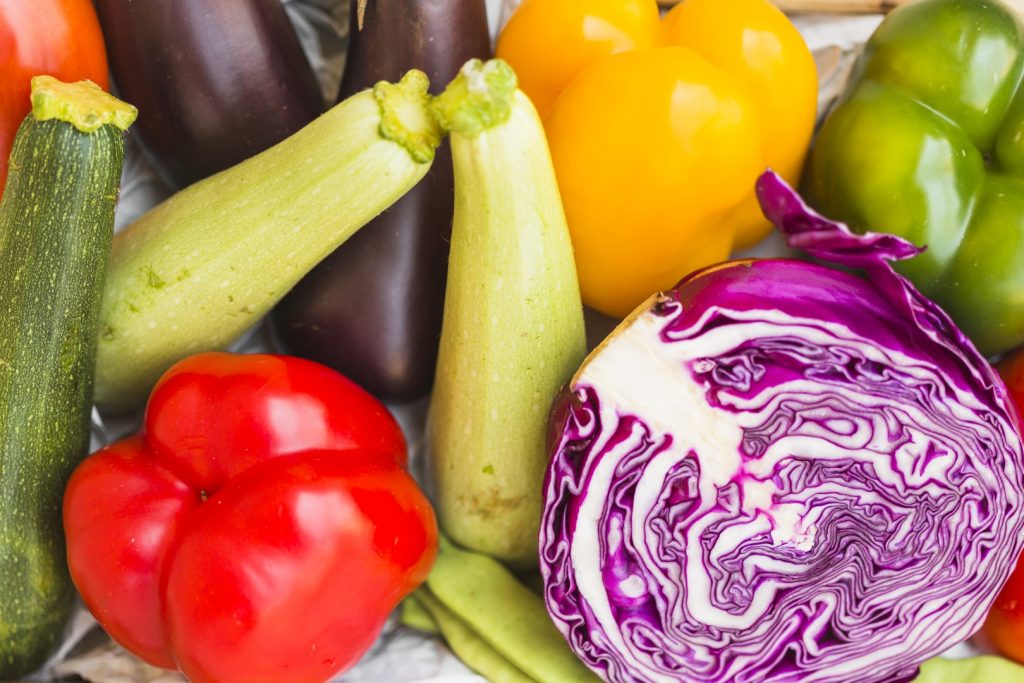 Eat Fresh
Summer months offer the opportunity to enjoy fresh, seasonal produce, and eating fruits and vegetables is a must for a healthy diet. What's better is that we can take advantage of more local options, which research suggests offers more nutritional value than their imported counterparts.2,3 Here are some ideas for encouraging employees to eat their fruits and veggies:
5. Offer local produce for snacks and smoothies in the lunchroom.
6. Contact local companies that offer produce box deliveries and negotiate incentive rates to offer your employees – Have deliveries made to the office that employees can take home.
7. Start a company garden – Container gardens work too!
8. Cater a healthy lunchtime picnic or make it a potluck.
9. Invite a local chef to share and demonstrate recipes – Make it interactive for more fun!
10. Email employees healthy, summer recipes each week to inspire their lunches and dinners – Check out our Fresh and Fancy Summer Foods info sheet for some tips and recipes to share.
11. Create a healthy office cookbook and invite employees to share their favourite summer recipes.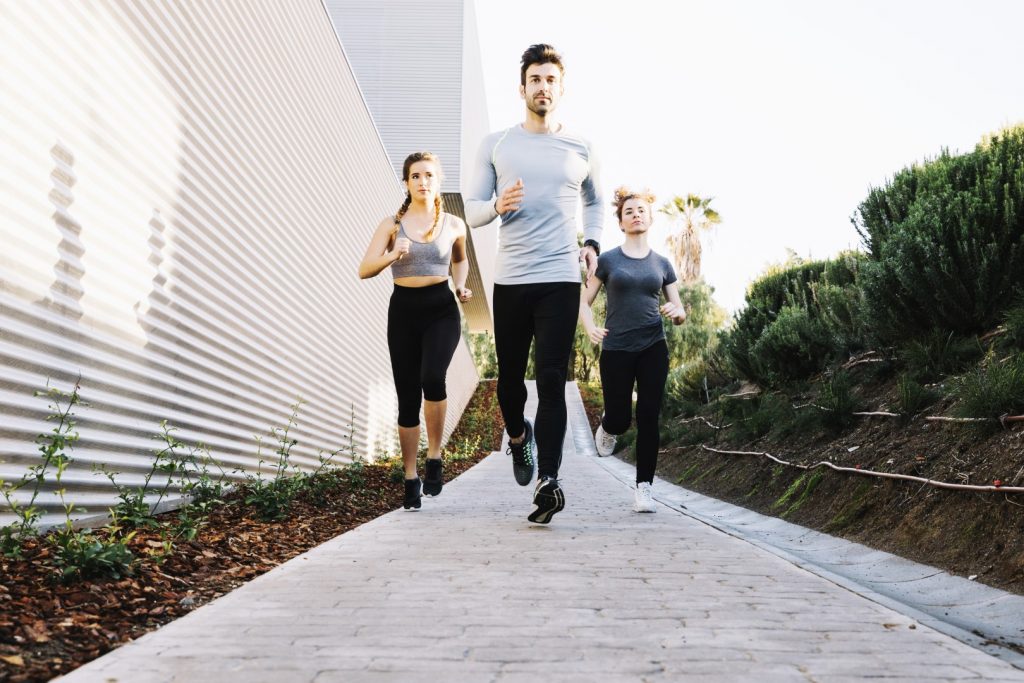 Accept the Challenge
Summer is a great time to introduce a challenge for your team since the weather allows us to take advantage of the outdoors. Consider both individual and group challenges as well as the varied fitness levels and interests of employees. Competition can be a good motivator. Here are some challenges to consider:
12. Promote hydration with an H20 challenge.
13. Challenge employees to increase their activity – Bike to work challenge, steps challenge, sit less challenge, anything goes!
14. Start a company sports team and have employees compete in a game of baseball, volleyball, soccer, or ultimate frisbee.
15. Organize an annual cornhole or water balloon tournament that gets employees outside and active – Make it an accessible activity in that everyone can take part.
16. Organize a charity car wash in your parking lot or a nearby location if you don't have one.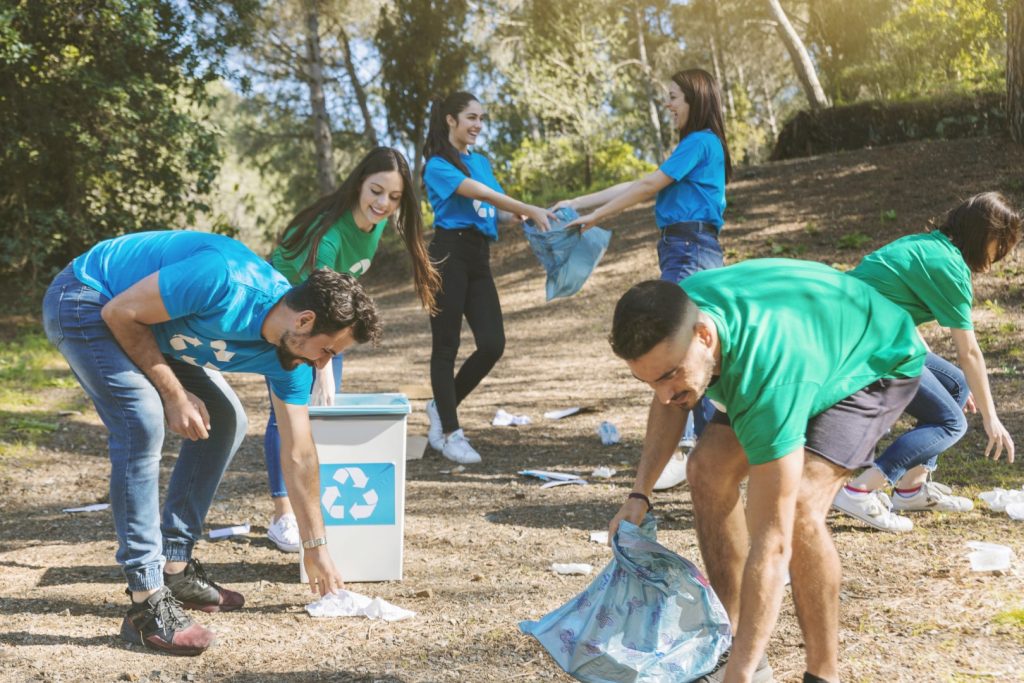 Give them Something to Love
Everyone loves a giveaway. Use giving to promote physical and emotional well-being. What you give doesn't need to break the bank. Be creative!
17. Hand out company-branded water bottles to promote hydration – Include our Creative Ways to Stay Hydrated info sheet!
18. Give away sunscreen or hats to remind employees about sun safety.
19. Offer a Volunteer Day Pass that employees can use to take time off to help a local charity or cause.
20. Implement summer hours and let employees leave early on Fridays or give them the option to work remotely one day per week.
21. Have employees set a personal summer health goal and reward them with a gift card when they achieve it.
22. Subsidize gym memberships, meditation classes, sports league or fitness-related event registration – Ask employees to report on attendance to cheer them on and keep them accountable.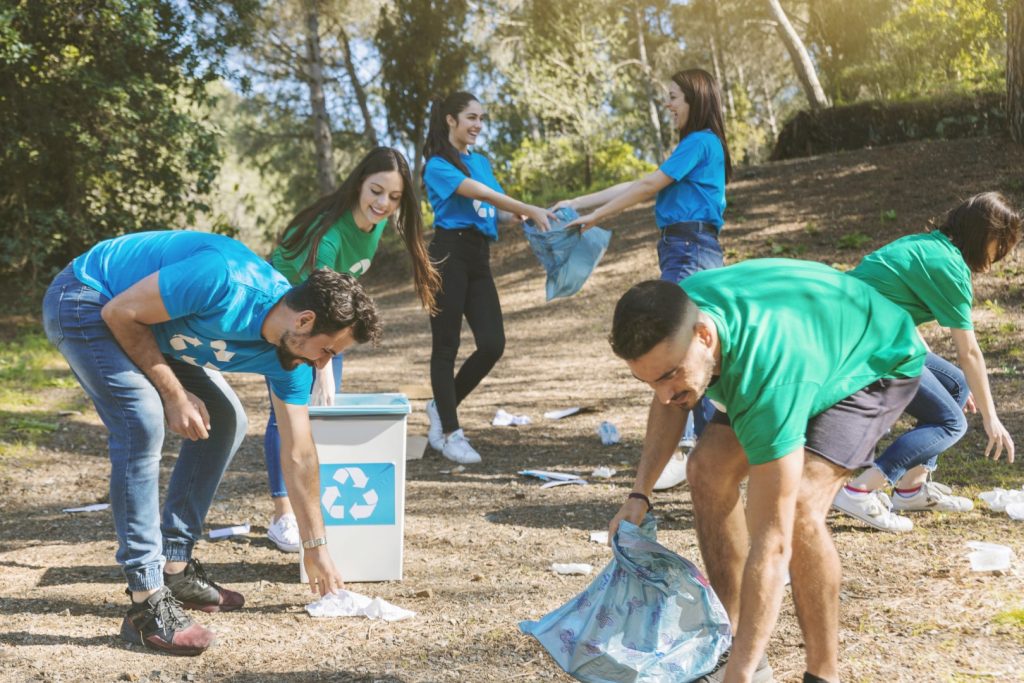 Think outside the box
By box, we mean the office. Expand your wellness program to include options employees can enjoy outside of work. This is especially useful if your operations don't allow for much flexibility during work hours for some of the other ideas we've shared. Here are some ideas to try:
23. Organize a dog meet-up for employees and their pups at a local park.
24. Organize a weekend family fun day or picnic.
25. Create a social media group where employees can share activities, ideas and invitations that support wellness – A local charity run, new playground for the family to enjoy, a new recipe they tried and loved, anything goes!
26. Register for an event as a company team – Anything from a local 5K run to a challenging Tough Mudder.
27. Encourage employees to involve their families in their journey for wellness – Pass along our Fun & Frugal Summer Bucket List.
Let's celebrate summer! Try some of these fun, new ideas and help employees make the most of your wellness program.