Working remotely has gained popularity in recent years.  In Canada, nearly half (47%) of employees work from outside their employer's main office for at least half of the week.1  The ability to work remotely is appealing to many employees with 80 to 90% preferring to work from home at least part-time.2  According to one study, 36% of employees would consider a pay cut in return for the option to work offsite.3
Research does indicate that there are some appealing benefits to remote work including less stress, fewer sick days, improved productivity and better work-life balance.3  With that said, there is an obvious drawback: it can be more difficult to engage employees when they are not in the same office.  Remote workers aren't able to participate in the face-to-face meetings, workshops and wellness activities that you offer onsite.
The reality is, however, that you CAN engage remote employees in your wellness program.  It simply requires a little more attention and planning.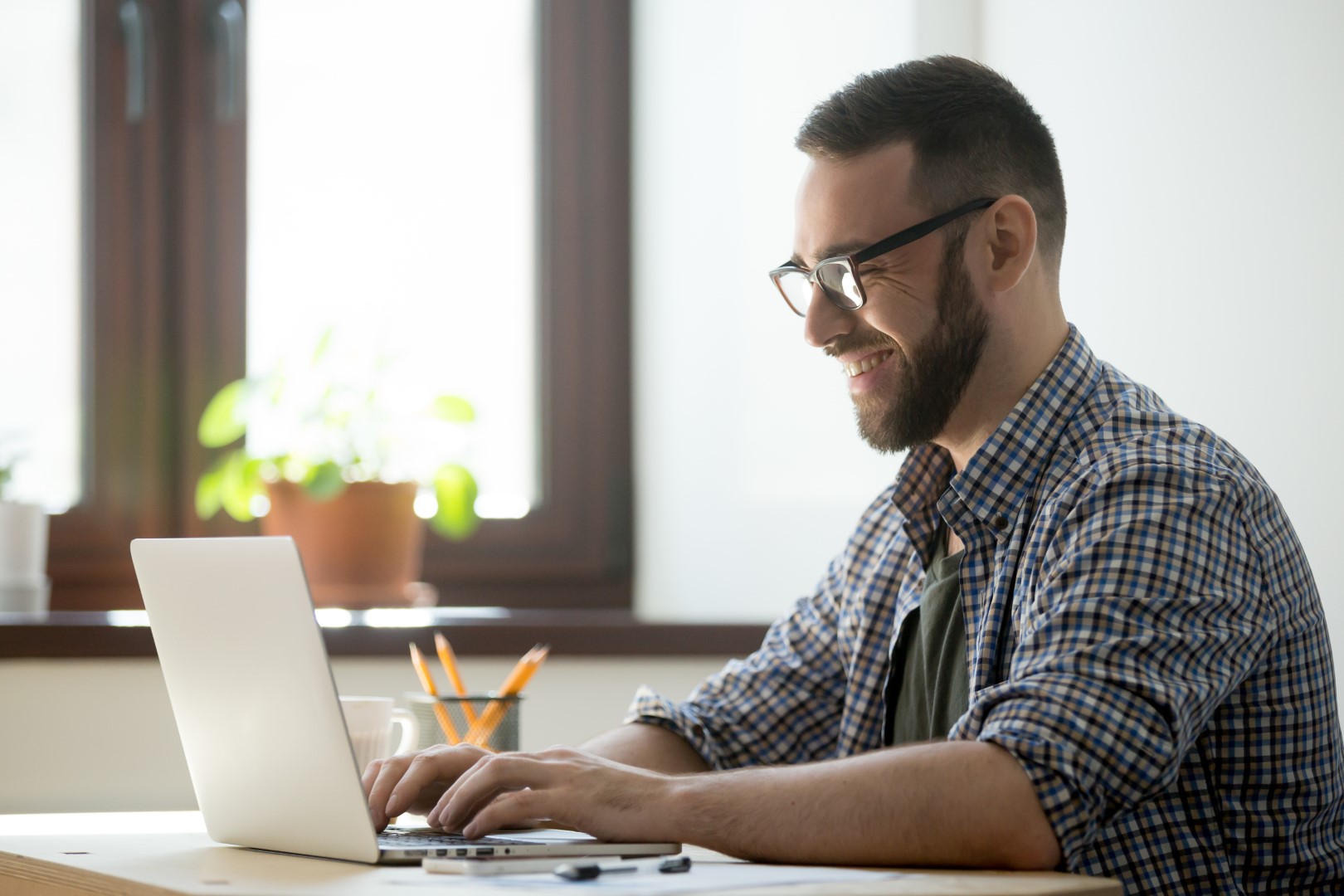 Enhance Company Communication
One of the biggest struggles identified by employees who work remotely is communication.4  Obviously, this isn't specific to wellness initiatives, but it is a relevant challenge that impacts the success of your program.
Communication is always key in the workplace.  When remote employees are part of your team, it becomes even more important to ensure you have processes in place to support effective communication and collaboration.  It's important to ensure that the method of communication be inclusive as well.  Using multiple channels such as email, phone conferences, webinars and training videos can make information accessible to everyone.
Look for ways to share program information that can easily reach employees both on and offsite.  For example:
Create a regular newsletter with resources and strategies on relevant wellness topics and distribute it by email.
Use the first few minutes of weekly meetings to recap wellness initiatives and current topics before getting into regular business.
Recognize achievements via email or social media and ensure that you include remote employees in the celebration.
Employee engagement is fostered by frequent, encouraging communication from the wellness leaders in your company.  Pay attention to the wording of your communication to ensure that remote workers don't feel excluded from news and updates.
Leverage Technology
One of the most important aspects of making remote work effective is leveraging the right technology.  According to one study, 91% of employers have invested in technology to enable remote work.3  Without regular face-to-face interactions, it's essential to establish ways for offsite employees to stay informed and feel connected to the rest of the team.
While email is often the preferred method of communication, keep in mind that remote employees are more dependent on email than office-based staff.  Wellness messages may, therefore, get lost in a host of other work-related emails.  An online collaboration tool such as Slack or Fleep can be a great alternative with the option to add a wellness channel where information, tips, and announcements can be shared.  The ability to chat, provide updates and ask questions makes it easy for everyone to stay in the loop.
Email, collaboration platforms, phone calls and video conferencing are all great ways to communicate, but you can't assume that what works for some employees will work for all.  It's important to use different tools and determine what works best for remote employees.  Gather feedback from onsite and remote employees alike to ensure that your program is meeting their needs and accomplishing the objectives you've established.
Use an Adaptable Approach
Nothing breeds disengagement more than remote workers seeing wellness activities offered to onsite workers, with no offsite option included for them.  Remote workers need to equally benefit from the program for them to feel included, so it's not enough to simply add "extra" initiatives to your existing program.  Look for ways to be inclusive as you design your program or ways to adapt current activities to be relevant to offsite employees.
Having to consider remote workers doesn't mean you have to do away with onsite workshops.  It does mean, however, that you need to find ways to include them and provide them with the same opportunity to engage in similar learning experiences.  Video or web-meeting resources, like Zoom or GotoWebinar, are excellent tools for sharing wellness webinars and presentations.
Encourage employees to make internal calls walking  Stroll around the building, walk around the office or house.  Remote employees can even use a treadmill if they have one.  Walking and talking has the added benefit of stimulating ideas.  According to research, creative output increases by 60% when walking!5
Use screensavers to display wellness facts and tips when an employee's computer times out.  Many wellness topics are relevant to on and offsite employees alike: reminders to hydrate, tips to help reduce back pain, strategies to prevent burnout.
Remote employees may not be able to take advantage of your company's onsite gym or lunchtime yoga sessions, but you can still offer reimbursement options for gym memberships or fitness classes.
If you replace vending machines with healthy snack options, consider something similar for remote employees like a snack subscription box.  If you're looking for an idea to encourage employees to drink more water, consider branded water bottles, which can easily be sent to remote staff as well.
Ensure challenges are designed to include all employees regardless of location.  Friendly competition is a great way to boost morale and create excitement among employees.  Leveraging technology as we mentioned above will help keep everyone driven and accountable and allow them to share progress and celebrate achievements.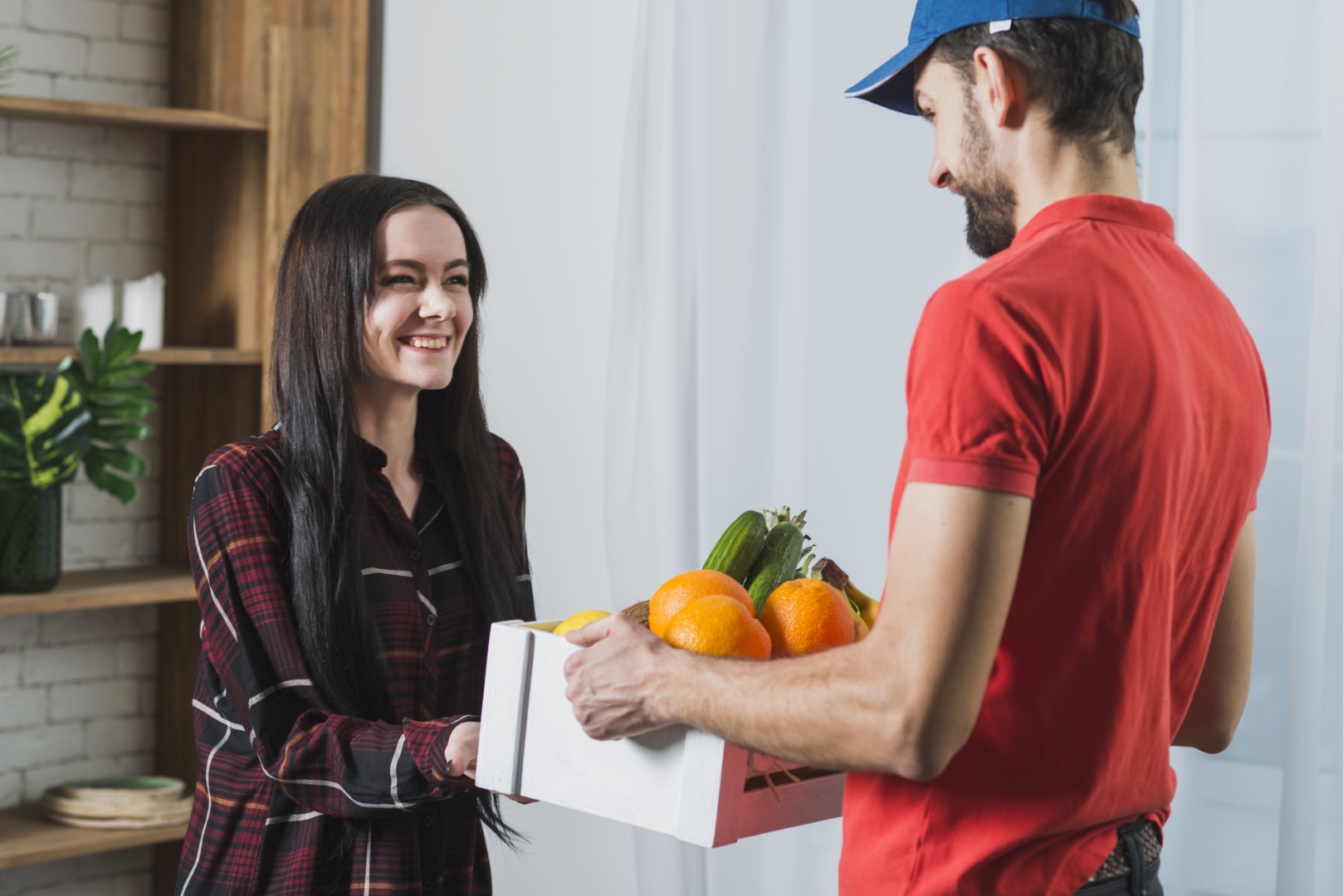 Create Opportunities for In-person Interaction  
The success of your wellness program is partially reliant on the camaraderie, support and accountability that grows within the team, and this is most easily accomplished when all employees are in one location.  If offsite employees are still located close to the office, invite them to attend onsite wellness events like lunch-and-learns, workshops, and screenings.  If distance is a challenge, schedule in-person events at least once a year – more often if budgets allow.  These face-to-face interactions provide a valuable opportunity for all employees to get to know each other and boost positive work relationships.
Maximize these events and include activities that resonate with your team.  Perhaps that's a health screening, a walk/run to raise funds for charity, or an outdoor social event.  The goal should be to demonstrate your commitment to your team to stay happy, healthy and connected.  In-person events also provide the opportunity to gauge how well the outreach to remote staff has been working and what needs to be refined.
Need some more assistance?
Get your FREE Corporate Wellness Membership 90-Day Starter Kit to get you started!  Employee Wellness Solutions Network can help you create a healthier culture resulting in a more profitable and successful workplace. Our memberships give you access to services including corporate wellness specialists, trainers and health coaches to help you create the best strategy for your organization.  To learn more about the memberships, visit Employee Wellness Solutions Network.
Sources:
1 Benefits Canada. 47% of Canadian employees work remotely: survey. March 9, 2017. https://www.benefitscanada.com/human-resources/other/47-of-canadian-employees-work-remotely-survey-94694
2 GlobalWorkplaceAnalytics.com. Telecommuting Trend Data. August 16, 2019. https://globalworkplaceanalytics.com/telecommuting-statistics
3 Indeed. Report: 65% of Employers Think Employees are More Productive When They Work Remotely. November 14, 2018. http://blog.indeed.ca/2018/11/14/remote-workers-survey/
4 Griffis, H. State of Remote Work for 2018. February 27, 2018. https://open.buffer.com/state-remote-work-2018/
5 Oppezzo, M. and Schwartz, D.L. Give your Ideas some Legs: The Positive Effect of Walking on Creative Thinking. Journal of Experimental Psychology: Learning, Memory, and Cognition. 2014, Vol. 40, No. 4, 1142-1152. https://www.apa.org/pubs/journals/releases/xlm-a0036577.pdf