We all know the basics of health and wellness: exercise daily, eat your vegetables, get enough sleep.  We've also come to learn that mental health and self-care are extremely important components of our individual health.  While personal, mental health is something in which those around us play an important role.
We are social beings, and that means we need opportunities to connect with others.  When we consider the amount of time that we spend working, the relationships we have with our co-workers become very significant and can have a real impact on our well-being.  For employees that work remotely or frequently travel for work, feelings of disconnect and isolation can also surface.
Building social connections among remote employees is an obvious challenge; however, fostering relationships between employees that share a physical work space can also be difficult.  People rightfully see work as a professional space and are often reluctant to find ways to bond with co-workers on a more personal level.  Research shows, however, that meaningful relationships and strong social connections within the workplace can be very valuable to our health, happiness and even workplace productivity.1,2  Strong social connections have also been linked with living longer.3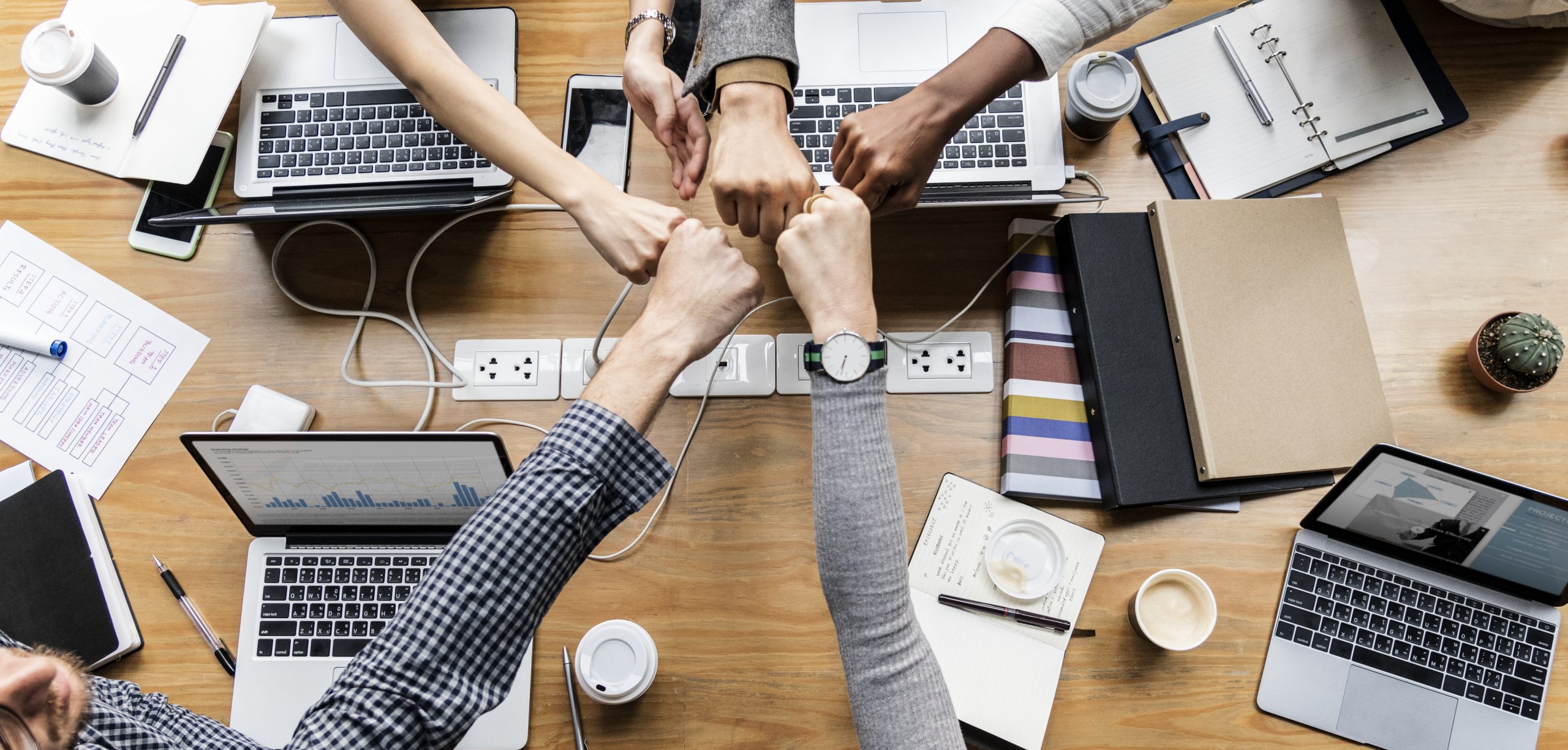 Employers play an important role in creating a culture that encourages social interactions to help employees connect with one another.  Leveraging your wellness program to communicate the importance of social and emotional well-being is a good place to start.
So how can employers promote positive social connections?  Here are a few ideas:
Create a social space.
Although the focus is on being productive at work, friendly contact and casual conversation can offer much needed reprieve during stressful days.  Socializing also allows employees to get to know one another on a more meaningful level, which helps establish bonds and strengthen teams.  Creating a social space for employees provides an area where they can decompress and hang out during breaks without distracting others.  Larger companies may be able to create a game room, but adding comfortable seating near popular areas like the lunch room or water cooler can do the trick as well.
If all or part of your team works remotely, create a virtual social space.  Encourage employees to communicate socially on channels – no work chat allowed!  Without daily face-to-face interactions, people may appreciate a space for sharing news and discussing ideas.
Celebrate and share success stories.
Look for reasons to celebrate with employees.  Holidays, birthdays, and work anniversaries are an easy place to start, but think outside the box for additional reasons.  Create a "Good News" board (in the office or online) where employees can post announcements and shout-outs.  Start team meetings by mentioning something positive that happened in the office or recognizing an employee's efforts.
Sharing success stories aligns well with wellness.  Making changes that improve your health are definitely something to celebrate!  Also, seeing what others have achieved can be a great motivator for employees to join in and give something new a try.
Celebrations don't have to be elaborate.  The point is to create opportunities for employees to connect in a meaningful way.  Though the occasional team lunch after hitting a key company goal won't go unappreciated!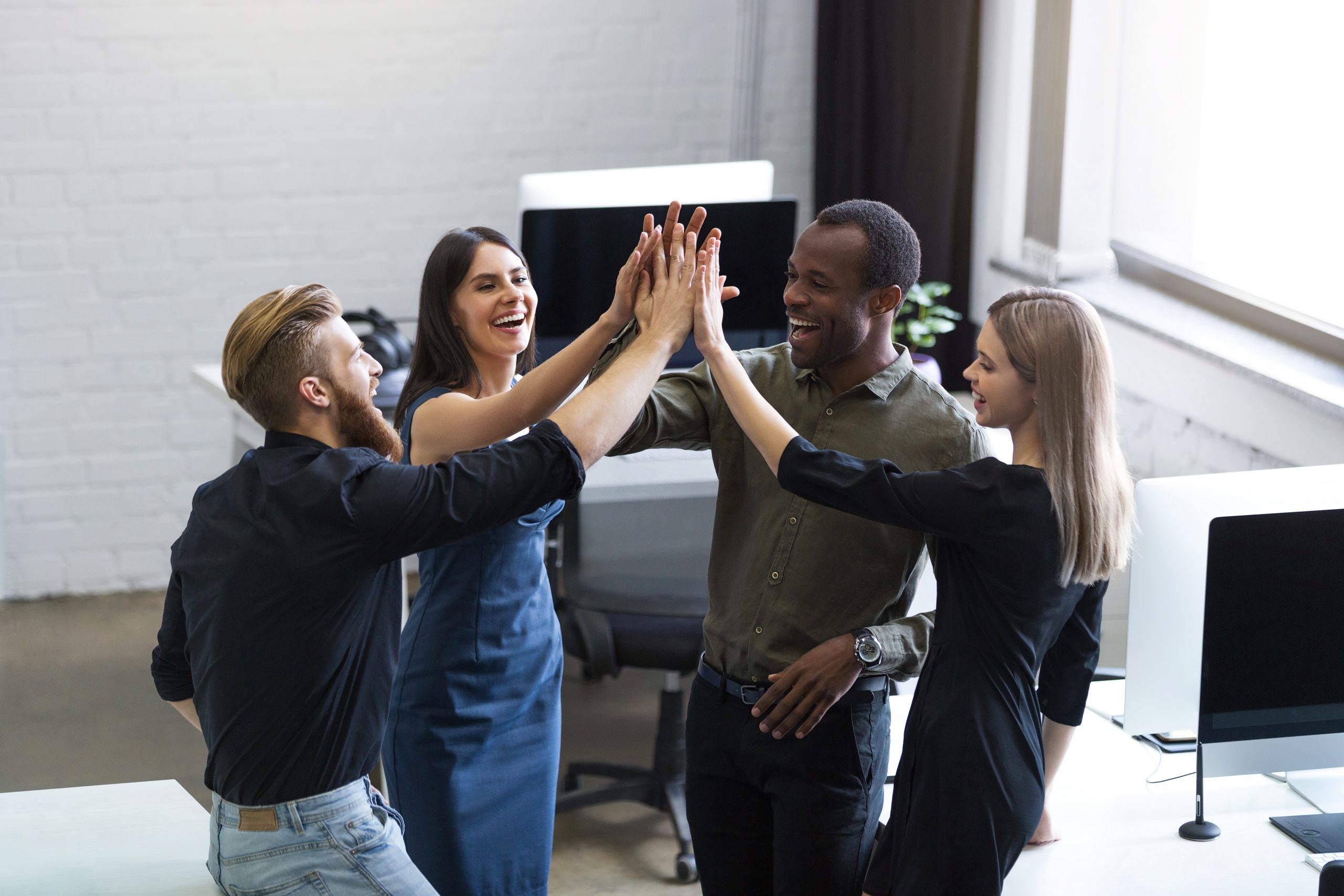 Promote communication.
Social connection is impossible without open communication.  Of course, this includes general conversation, which can be encouraged through social activities.  Perhaps more importantly within a workplace, however, is that it also means providing employees with information they need to do their jobs, as well as broader insight about company goals, values, vision, and plans.  Why?  Because understanding the purpose – and therefore, working with purpose – makes all the difference.
It's important not to assume that the purpose is obvious.  Employers should explain why the servicing team has taken on a project usually handled by a different department or why the company is hiring for a new position.  Managers need to be clear about why three meetings are necessary this week when there is usually only one.  The more information that you can share, the more empowered employees will feel.  They will also have a greater sense of value and belonging, and that helps to create a cohesive team of people working towards a common goal.
Promote communication among employees as well.  Start team meetings with an intriguing icebreaker question like, "what are you reading right now?" or "what's the best advice you've ever heard?"  Encourage employees to share what they learned after returning from a conference.
Another important aspect of the communication piece is addressing conflict.  In all relationships, there will be times when people disagree.  It's essential that employees are given the opportunity to air their grievances, but action must be taken to address conflict quickly and effectively.  Doing so will help establish a culture of open communication that fosters trust and relationship building.
Leverage Technology
The options we have for technology are almost limitless.  While nothing truly replaces in-person interactions, tech tools can offer great support to promote interaction and keep people connected.  Video conferencing is an excellent alternative to face-to-face meetings.  Body language and facial expressions are important parts of how we communicate and their absence can interfere with verbal exchanges, reducing engagement and connection.
Communication tools like Slack and Chanty are great for keeping remote teams in touch, but they can be equally helpful for office-based employees.  They facilitate easy communication and employees can ask questions and get responses quickly.  They also offer the opportunity for non-work-related channels of communication.  Share a quick joke or discuss plans for the upcoming weekend when you don't have time to break away from your desk.  These little interactions contribute to building meaningful relationships.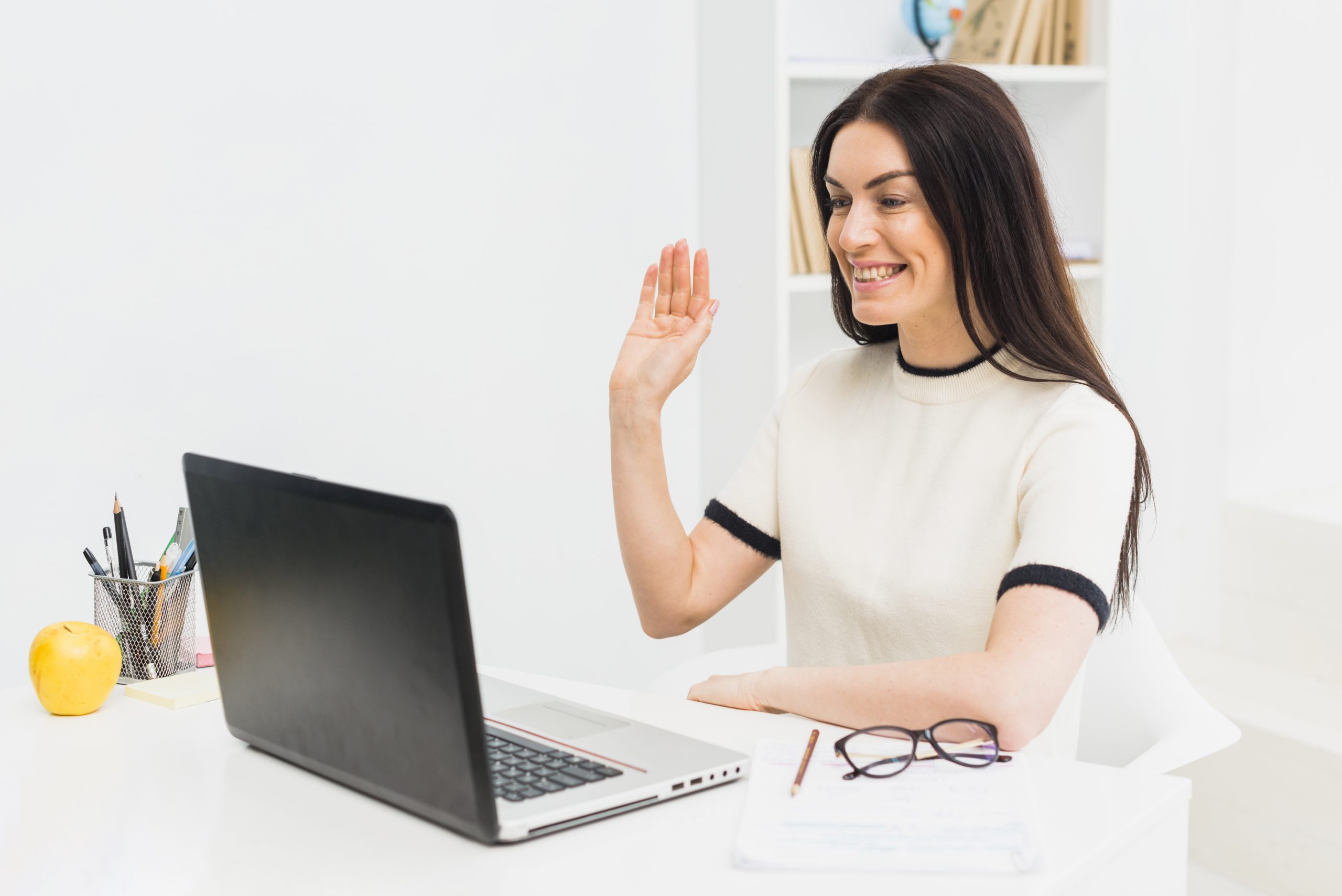 Create opportunities for fun!
Sometimes the answer is simple.  People like having a good time and fun team building activities can be a great way to bring employees together.  It's important to ensure that employees do not feel pressured to participate, but offering opportunities to enjoy shared interests is an excellent way to build connection and cultivate a sense comradery among employees.
Bring employees together by hosting potluck lunches or picnics, organizing company sports teams, volunteering together, or meeting up for paint night or an escape room experience.  Leverage wellness initiatives with team-based challenges and activities.  Some more creative ideas that would also include remote employees are online trivia, book clubs and virtual craft workshops.  Today's technology is pretty amazing, so experiment with ways to bring activities that are traditionally done in person to a virtual space.
Need some more assistance?
Get your FREE Corporate Wellness Membership 90-Day Starter Kit to get you started!  Employee Wellness Solutions Network can help you create a healthier culture resulting in a more profitable and successful workplace. Our memberships give you access to services including corporate wellness specialists, trainers and health coaches to help you create the best strategy for your organization.  To learn more about the memberships, visit Employee Wellness Solutions Network.