Although summer still has a few more weeks to go, the reality is that the season of sunshine will soon be coming to an end.  For parents and students, back-to-school is around the corner and with it the challenge of returning to routine.  We will all have to adjust to cooler temps, shorter days, and more time spent indoors.  We're also more likely to encounter unwelcome viruses and deal with the common cold and flu.
The good news is that there is much to enjoy about fall – crisp air, colourful leaves, and pumpkin spice!  Think of the new season as a fresh start to healthy habits.  Look for ways to boost wellness in the office and share tips and info that employees can use at home.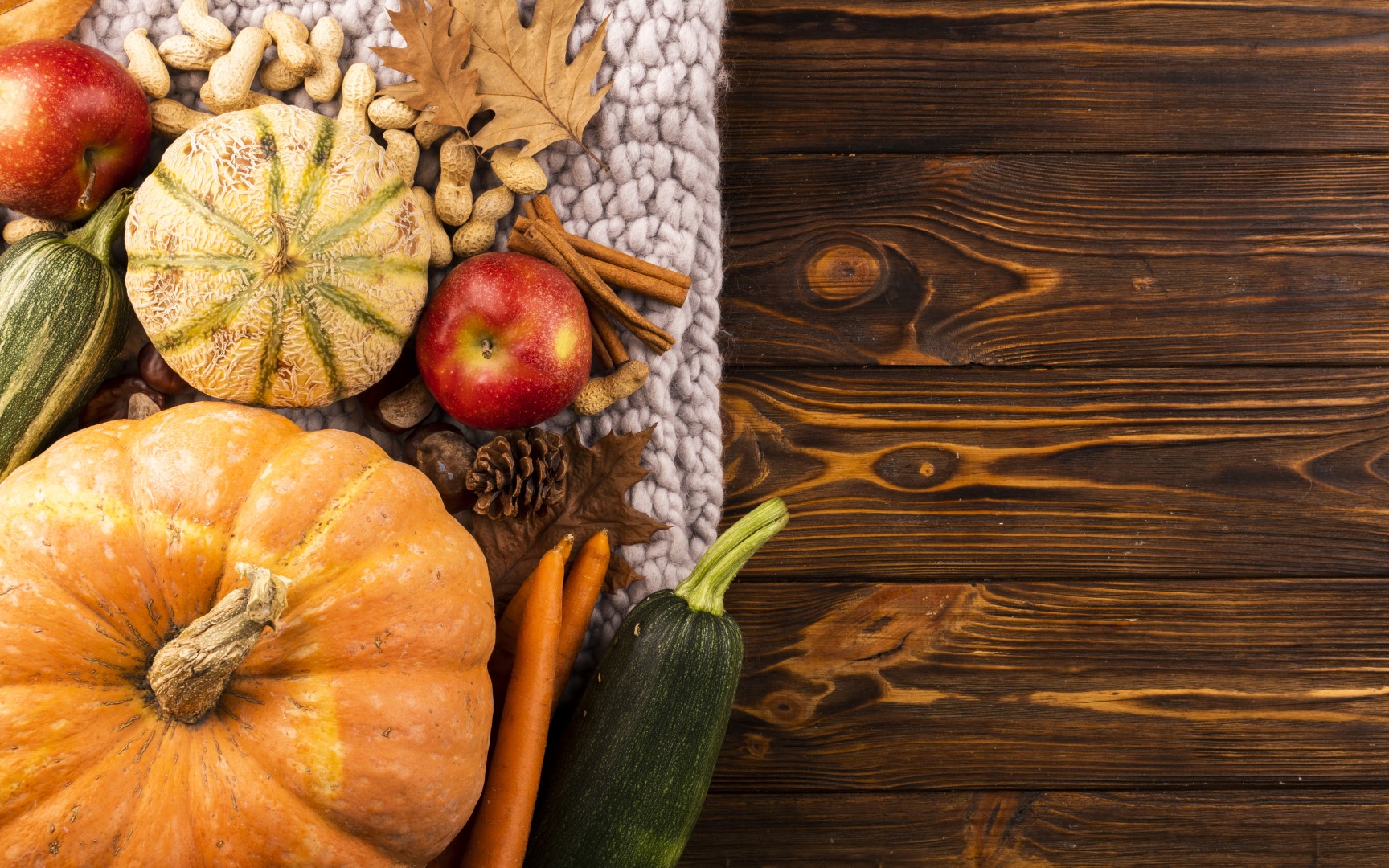 1. Eat right.  
Summer gets touted as the go-to season for fresh food, but fall offers its own host of options to enjoy.  Cooler weather can also mean cravings for cozy, high-calorie foods and beverages, so we need to make an effort to keep nutrition on point!
Boost your vitamin D with foods like fatty fish (salmon, trout, tuna), egg yolks, and cheese, and consider adding a supplement to your nutrition routine.  During the summer, most of us get our recommended dose from being outdoors and soaking in the sun.  Shorter days and less daylight often cause a dip in vitamin D levels, which has been linked to issues like anxiety1and even increased risk of colon cancer2.
Partner with local farms and markets that offer produce box deliveries and negotiate incentive rates to offer employees.  Make it even more convenient, and have them delivered to the office.
Cater a healthy lunch to highlight seasonal produce.  Apples, pears, cranberries, squash, sweet potato, brussels sprouts, beets, cabbage… there are so many choices!
Invite a local chef to share and demonstrate recipes.  Make it interactive for more fun!  Make it a regular option with a lunch program that employees can opt into.  Healthier than take-out and more convenient than packing your own – it's a win-win!
Organize a no-sugar challenge.  This is a good way to combat the introduction of sugary fall-themed beverage treats like the ever-popular pumpkin spice latte!
Create an office cookbook with healthy, fall-inspired dishes and drinks.  Host a potluck to try them out!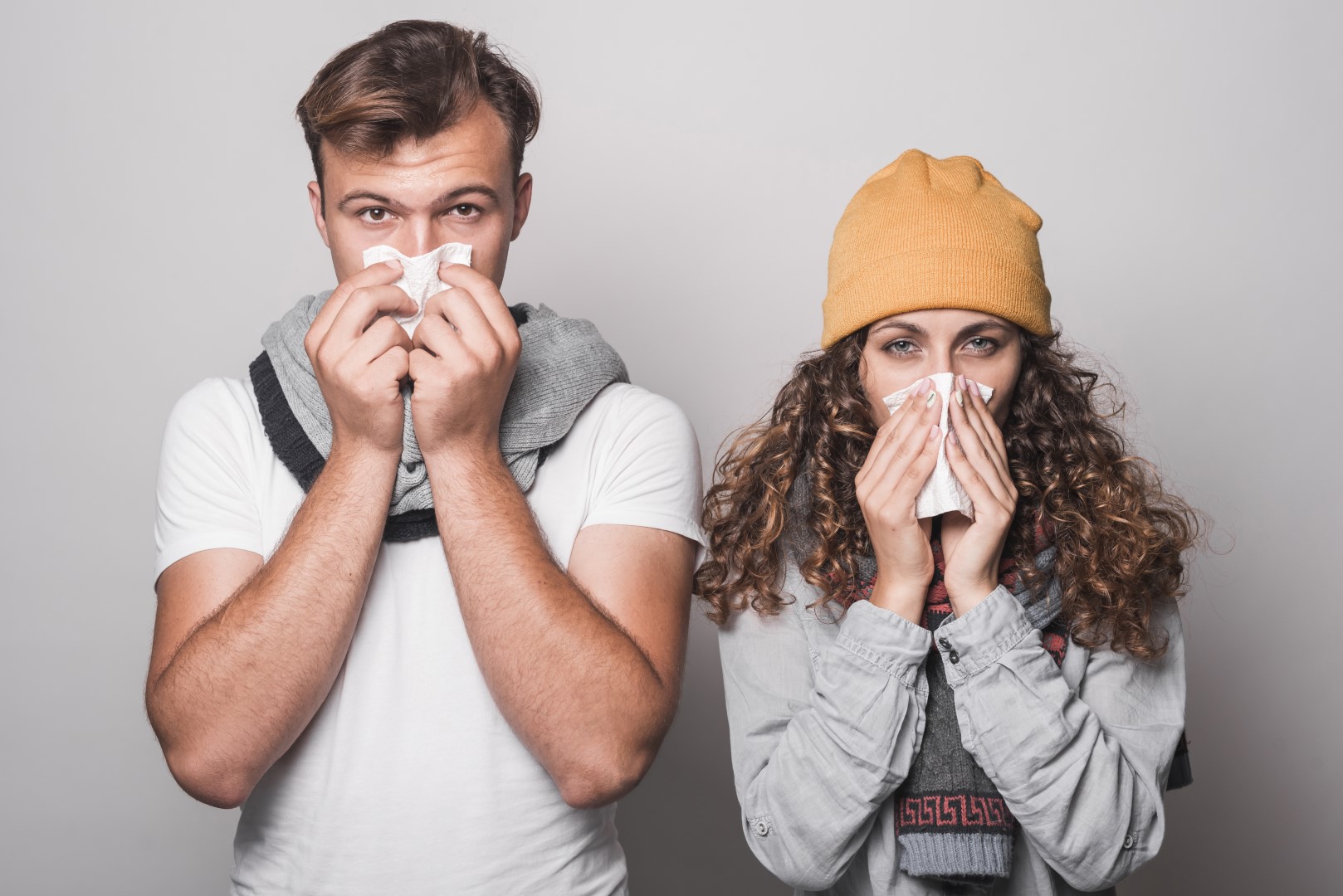 2. Strengthen your immune system.
Changing temperatures signal the start of cold and flu season.  Battling the bug is virtually inevitable, so we need to do what we can to protect our bodies against coughs and sniffles and stay healthy.
Host an onsite flu shot clinic.  If that's not an option, encourage employees to go on their own and make it ok for them to step away from the office to do so.
Share tips for immune-boosting snacks or offer them in the break room.  Apples, oranges, Greek yogurt, and pumpkins seeds are easy grab-and-go choices.
Set up a soothing tea station as an alternative to coffee.  Ginseng, ginger and green teas are great options with many health benefits3, 4.
Arm the office with hand sanitizer to help prevent the spread of germs.  In addition to using it on your hands, wipe down surfaces like desktops, phones, and keyboards.  Be sure it's at least 60% alcohol to be most effective.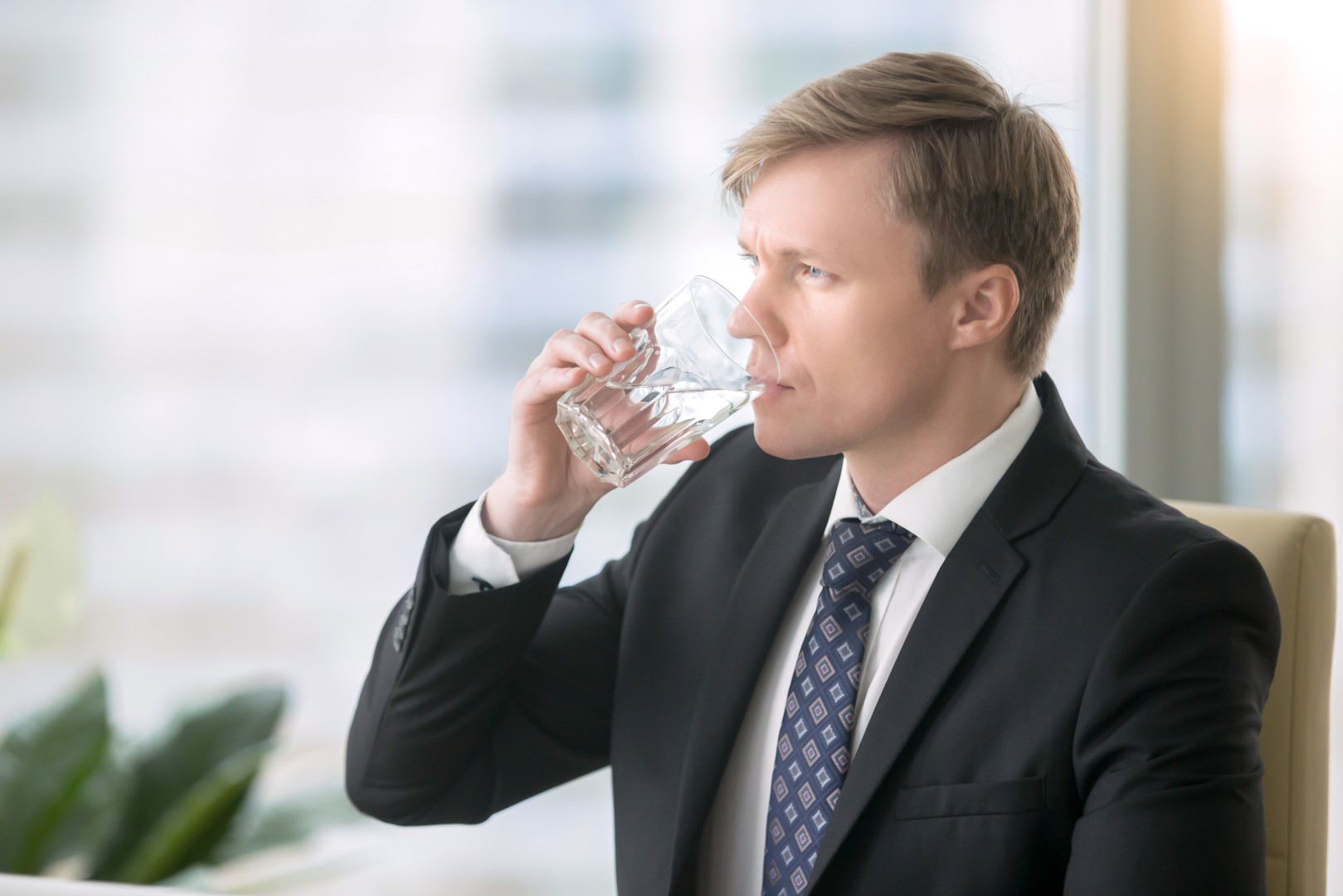 3. Drink up.  
Surprisingly, we are more likely to be dehydrated in cooler weather5.  According to research, this is because our thirst response decreases and our urine output increases.  Staying hydrated keeps our skin healthy, and also helps us fight off bacteria and infection, so we don't get sick.
Be sure the office has a water cooler or set up a drink station with fall-inspired add-ins like apple slices, pomegranate seeds, plums, and cinnamon.
Give employees branded water bottles to keep at their desks.  Get a little fancy and give infusion bottles for those drink station add-ins.
Organize a water challenge to encourage employees to drink enough water.
Get everyone onboard and download an app that monitors water intake and sends regular reminders to grab a drink.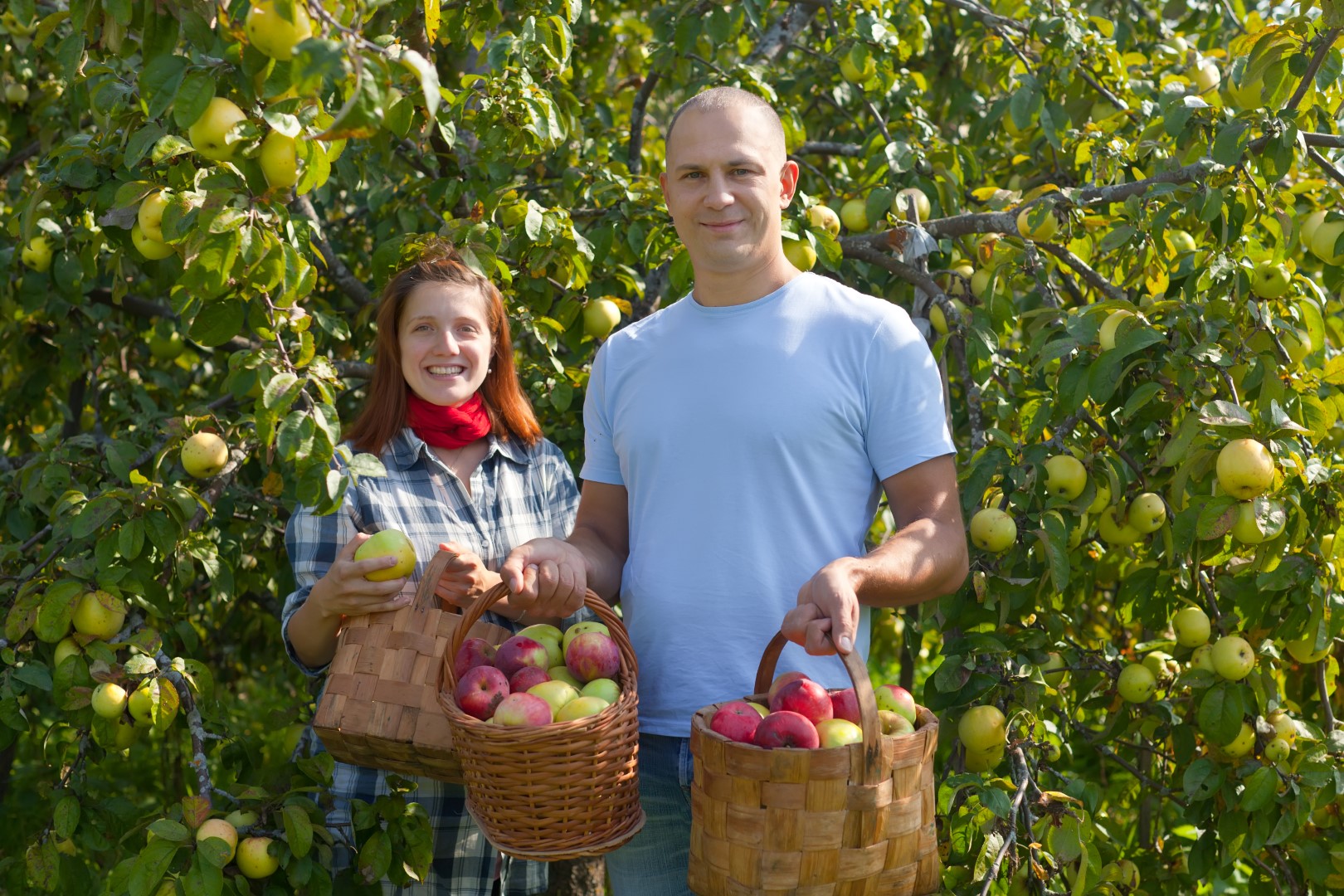 3. Empower employees to govern their own happiness
An important piece of the happiness formula is empowerment, giving employees control to act and make decisions.  Empowerment enables employees to do their best work because it's meaningful and relevant to them. A recent happiness survey revealed that more than 50 percent of employees choose to work for a smaller paycheque because their position makes them happy.  "Doing meaningful work" was ranked as the main happiness factor.21
In the context of wellness, we need to design our programs based on the idea of empowering employees to make healthy choices and live healthier lives.  Everyone knows we should eat well and exercise, but it's not enough. Educate employees and guide them to defining why wellness matters to them.  This is what will propel action and translate into proud smiles when they reach their goals.
Share information, resources and tools.  Employees that are better informed feel like they are part of something bigger and this connection motivates and empowers to take action.
Communicate and encourage employee input.  This can help drive the development of programs and process to increase engagement.
Be flexible where possible.  Maybe a flexible work schedule can be implemented or employees have the option to work from home or in an outdoor workspace.
Offer options when providing benefits and perks.  Some employees may love the opportunity attend a company organized yoga class, while others would value credit toward their gym membership or sports league.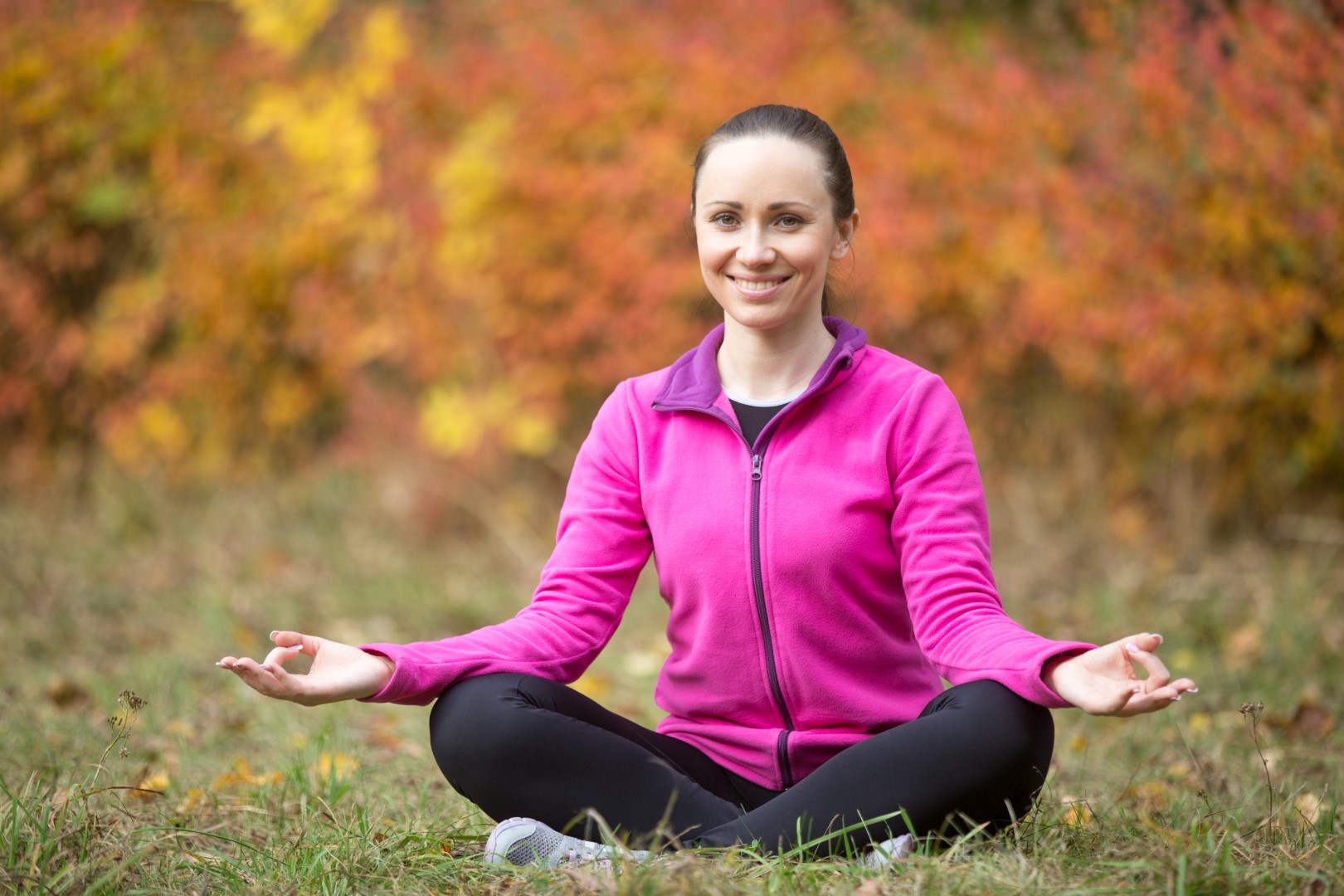 5. Care for your mind.  
For many, a change in season means a change in mood.  The end of summer blues is a common affliction – and for some, seasonal affective disorder (SAD) is a reality – so it's important to keep the discussion on mental health going.
Invite a guest speaker to discuss symptoms to watch for and strategies to implement.  Make sure employees have contact information for professionals they can reach out to privately if necessary.
Organize a meditation session to reduce stress and anxiety.
Give people something to look forward to.  Organize entertaining health challenges and team activities to remind them that the fun isn't over just because summer is!  They also provide opportunities to create and foster positive relationships, which are a great benefit to social and mental wellbeing.
Encourage a social media detox.  Social media has been linked to anxiety and depression6.  While it can be a great way to stay in touch with friends and family, many of us could benefit from a little less screen time.
So yes, summer is nearing an end, but it's not quite over yet.  There is still time to make the most of these last few weeks.  When the time comes, greet fall with open arms, and make it your healthiest yet!
Need some more assistance?
Get your FREE Corporate Wellness Membership 90-Day Starter Kit to get you started!  Employee Wellness Solutions Network can help you create a healthier culture resulting in a more profitable and successful workplace. Our memberships give you access to services including corporate wellness specialists, trainers and health coaches to help you create the best strategy for your organization.  To learn more about the memberships, visit Employee Wellness Solutions Network.
Sources:
1 Cooley, J.  10 Vitamin D Deficiency Symptoms You Can Identify Yourself.  August 1, 2019. https://universityhealthnews.com/daily/depression/10-vitamin-d-deficiency-symptoms-that-you-can-identify-yourself/
2 Esposito, L. & Kotz, D.  How Much Time in the Sun Do You Need for Vitamin D?  July 18, 2018.  https://health.usnews.com/wellness/articles/2018-07-18/how-much-time-in-the-sun-do-you-need-for-vitamin-d
3 Nordqvist, J.  What are the health benefits of ginseng?  September 20, 2017. https://www.medicalnewstoday.com/articles/262982.php
4 Semeco, A.  7 Proven Health Benefits of Ginseng.  February 28, 2018. https://www.healthline.com/nutrition/ginseng-benefits#section1
5 Keeler, S.  Cold Weather Increases Risk of Dehydration.  January 28, 2005.  http://www.unh.edu/delete/news/news_releases/2005/january/sk_050128cold.html
6 Zagorski, N.  Using Many Social Media Platforms Linked with Depression, Anxiety Risk.  January 17, 2017. https://psychnews.psychiatryonline.org/doi/full/10.1176/appi.pn.2017.1b16