Thank you for your interest in the
Step It Up virtual challenge!
This FUN virtual team challenge is a race around Southern Ontario.
Walk, run or hike and submit your steps each day (or at the end of the week). The team with the most steps at the end of the challenge, and traveled the farthest, wins!
Employees don't have a device to track steps? Don't sweat it….they can use our handy conversion table to determine steps based on minutes of walking, running or hiking.
Taking care of our physical and mental health is more important now than ever before. Why not have a little fun along the way?
It's in you to MOVE!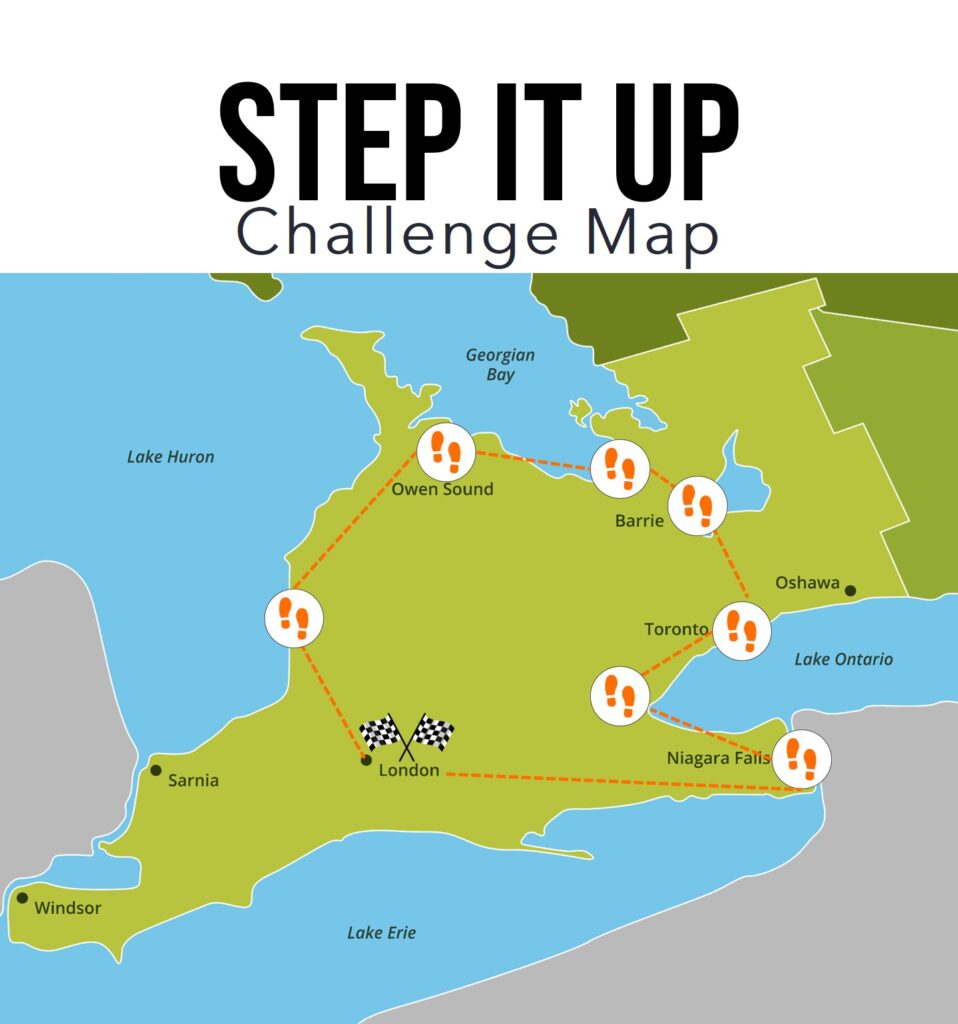 $1600.00
ONLY $800.00 
with authorized DISCOUNT CODE
Includes:
Updated leaderboard
Resources and tools