Everyone needs to be healthy. The health of men is in no way more or less important than that of women, but in the spirit of Men's Health Week and with Father's Day coming up, I thought I would focus on the guys. Another reason to draw some attention to men's health is that, in reality, many men really aren't very healthy!
Alarmingly, 75% of men in Canada are unhealthy and 70% of the chronic conditions they face are due to lifestyle. Canadian Men's Health Foundation shares some rather unflattering and concerning statistics about the health of men in our country:
⦁ 55% are unhealthy sleepers
⦁ 49% don't exercise enough
⦁ 62% are unhealthy eaters
⦁ 39% consume unhealthy amounts of alcohol
⦁ 20% smoke
⦁ 67% are overweight or obese
In addition, men are more likely than women to die from diabetes, heart disease, cancer and suicide.1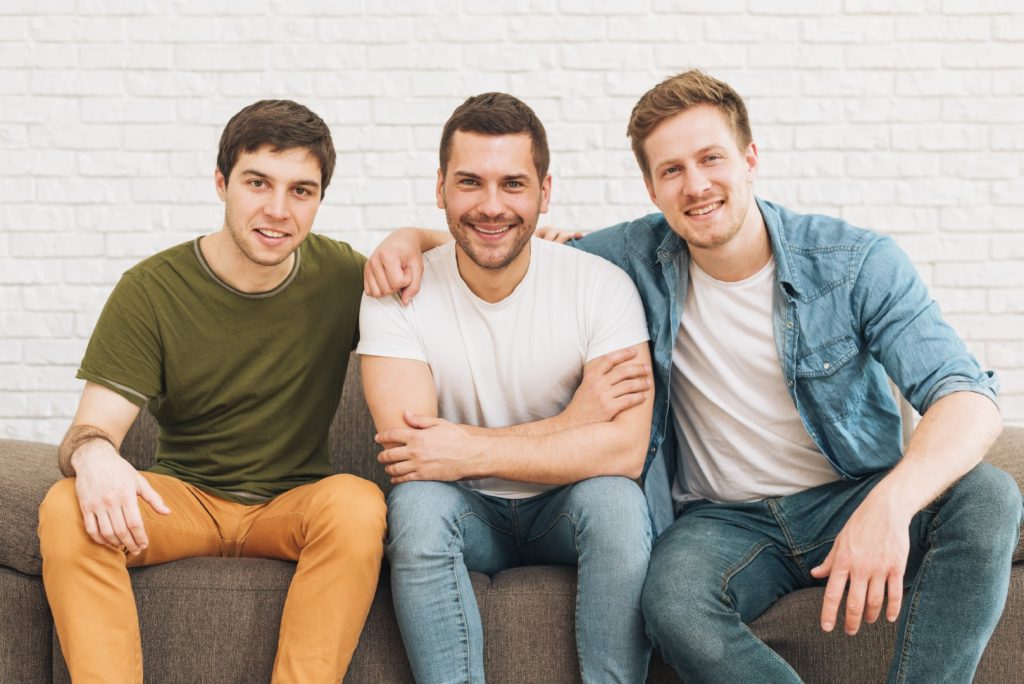 In light of these figures, men could stand to benefit from workplace wellness initiatives. Reaching men through wellness programming, however, is typically more of a challenge. The majority of employees engaged in these programs are women.2,3 So what can we do to help change that?
⦁ Introduce Some Competition
Most men have a competitive spirit and enjoy the camaraderie and challenge that comes with friendly rivalry. Create programs with a competitive theme that encourage employees to form teams and compete against one another. In addition to increasing participation and success rates, competition boosts morale and improves employee relationships.
⦁ Make it Easy
Although it should be, health just isn't a top-of-mind topic for men. According to one study, 53% of men agree that their health isn't something that they discuss, and more than 40% visit the doctor only when they fear they have a serious medical condition.4 Technology can be an ally when trying to connect with men. Research shows that men are increasingly seeking health information from online sources.5 Be concise and direct when sharing information. Men respond well to very specific direction rather than broad guidelines.6 Lists and visuals are helpful resources that they can access quickly and are more likely to absorb and remember.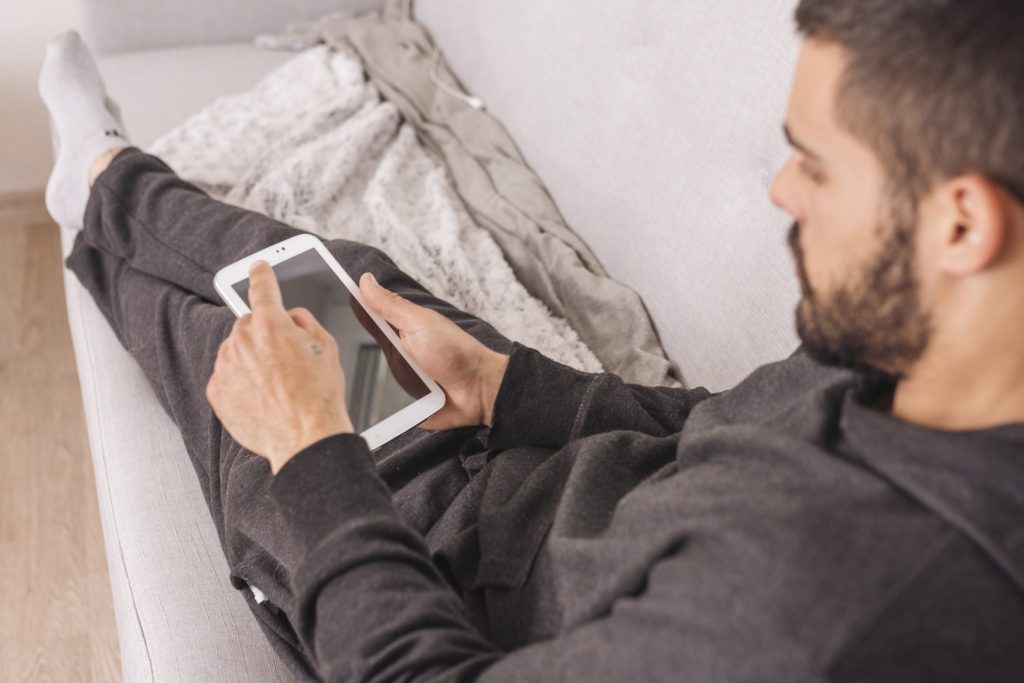 Men tend to value convenience. Onsite wellness programs can also make it incredibly easy for employees to participate and much harder for them to come up with reasons not to! Provide onsite programs like healthy snacks in the lunch room and lunch hour or after work opportunities for physical activity. Partner with local providers to offer preventive programs such as flu shots and health screenings.
⦁ Make Them Laugh
Humour is an important strategy for promoting healthy behaviours among men. Research indicates that health messages are more persuasive when communicated with humour and that men, in particular, respond to harsher humour.7
Although health is a serious topic, lighten things up and be creative in the resources and tools you incorporate into your program. Canadian Men's Health Foundation has seen success with Don't Change Much, an online resource that uses funny videos and posters to draw attention to health topics. Check out How to Be Healthy at Work for a great example.
⦁ Feed Them
Men love their food and when you think of the stereotypical "man food", you think of red meat, pizza and beer – and lots of it. While we may not be able to convince men to swap out their ribs and nachos for steamed veggies and lentils, we can encourage them to include healthier options into the mix. Smoothie bowls and tofu scrambles are definitely healthy food options, but they're not going to get the men onboard. They want REAL food, so be sure to share recipes and tips that cover grilling, tailgating, and game day party foods in addition to day-to-day menu choices.
Show them how it's done by hosing an office BBQ or organizing an office potluck. Make it fun and interactive, so they can see that eating healthy doesn't mean you're eating like a rabbit!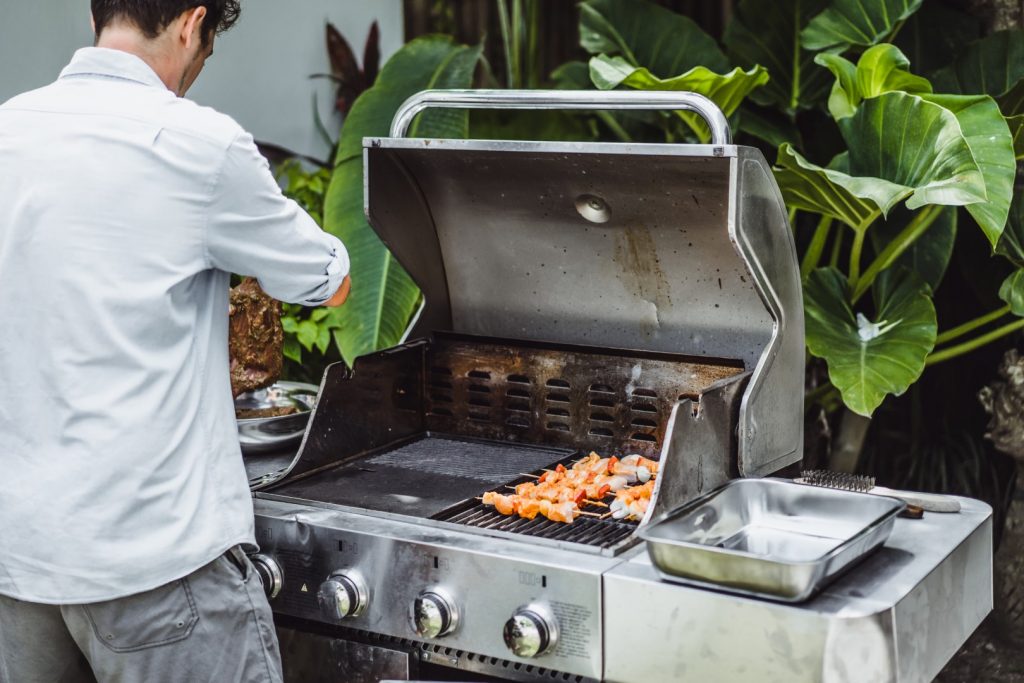 Source: Freepik-Kireyonok_Yuliya
⦁ Talk Sports
Yoga and pilates can be great office-friendly activities, but chances are, men won't be interested. Balance the stretching and mindfulness with some traditional sports to encourage male participation. Sports are definitely something that many women enjoy as well, so it's a great way to get everyone involved. Organize a friendly game of baseball or basketball between departments to incorporate the competition I mentioned above.
Help them look for ways to make changes with activities they're already doing and get specific with suggestions. If they play golf, they can walk the course rather than use a cart. If their children play sports, they can walk up and down the field when they watch them play. If they're watching a game on TV, they can fit in a set of squats during each commercial break. Not every guy is into gym memberships either, so if you offer rebates or incentives for physical activity done outside the workplace, include the option of joining a community sports team or league.
Although we're focusing on men here, all of these suggestions can be equally applicable to women. The idea here is to ensure that your program speaks to all of your employees. Consider the characteristics and attributes of your team members to give your wellness initiatives the greatest opportunity to make an impact and succeed within your workplace
Need some more assistance?
Get your FREE Corporate Wellness Membership 90-Day Starter Kit to get you started!  Employee Wellness Solutions Network can help you create a healthier culture resulting in a more profitable and successful workplace. Our memberships give you access to services including corporate wellness specialists, trainers and health coaches to help you create the best strategy for your organization.  To learn more about the memberships, visit Employee Wellness Solutions Network.
Sources:
1 Men's Health Foundation: https://menshealthfoundation.ca/
2 Taylor & Francis. "Worksite health promotion programs: Why don't people participate?." ScienceDaily. ScienceDaily, 16 December 2014.
3 Robroek et al. "Determinants of participation in worksite health promotion programmes: A systematic review." International Journal of Behavioral Nutrition and Physical Activity, 16 December 2009.
4 Klein, Eric. "60 Percent of Men Don't Go to the Doctor: Here's Why." 17 August 2016.
5 Lohan, Maria et al. "Knowledge translation in men's health research: Development and delivery of content for use online." 29 January 2015.
6 Collins CE, Morgan PJ, Warren JM, Lubans DR, Callister R. Men participating in a weight-loss intervention are able to implement key dietary messages, but not those relating to vegetables or alcohol: the Self-Help, Exercise and Diet using Internet Technology (SHED-IT) study. Public Health Nutr 2011; 14:168–175.
7 Hanneke Hendriks & Loes Janssen (2018) Frightfully funny: combining threat and humour in health messages for men and women, Psychology & Health.