LEARN MORE ABOUT OUR VIRTUAL CHALLENGES FOR YOUR ORGANIZATION
.
Virtual Wellness Challenges
Social connection in our workplaces is more important now than ever before.
Why not implement a FUN virtual team challenge that supports healthy habits, while rewarding points? Our team challenges promote connection, friendly competition and personal health and wellness. Who doesn't like bragging rights?
All of our challenges include:
OUR TEAM CHALLENGES ENCOURAGE PARTICIPATION AND ENGAGEMENT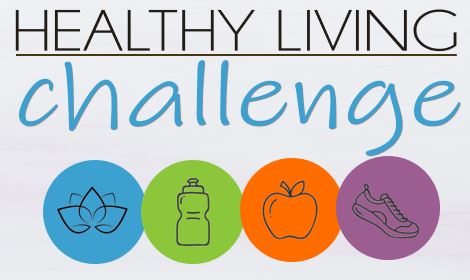 Healthy Living Challenge
.
This challenge promotes healthy eating, moving more and taking care of ourselves.
Completing healthy tasks promotes a healthy lifestyle, while gaining points for the team. The team with the most points, wins!
This challenge promotes self-care as the healthy tasks are designed to help participants re-fresh, re-charge, re-connect, and re-focus.
Self-care promotes mental wellness. Why not have fun doing it?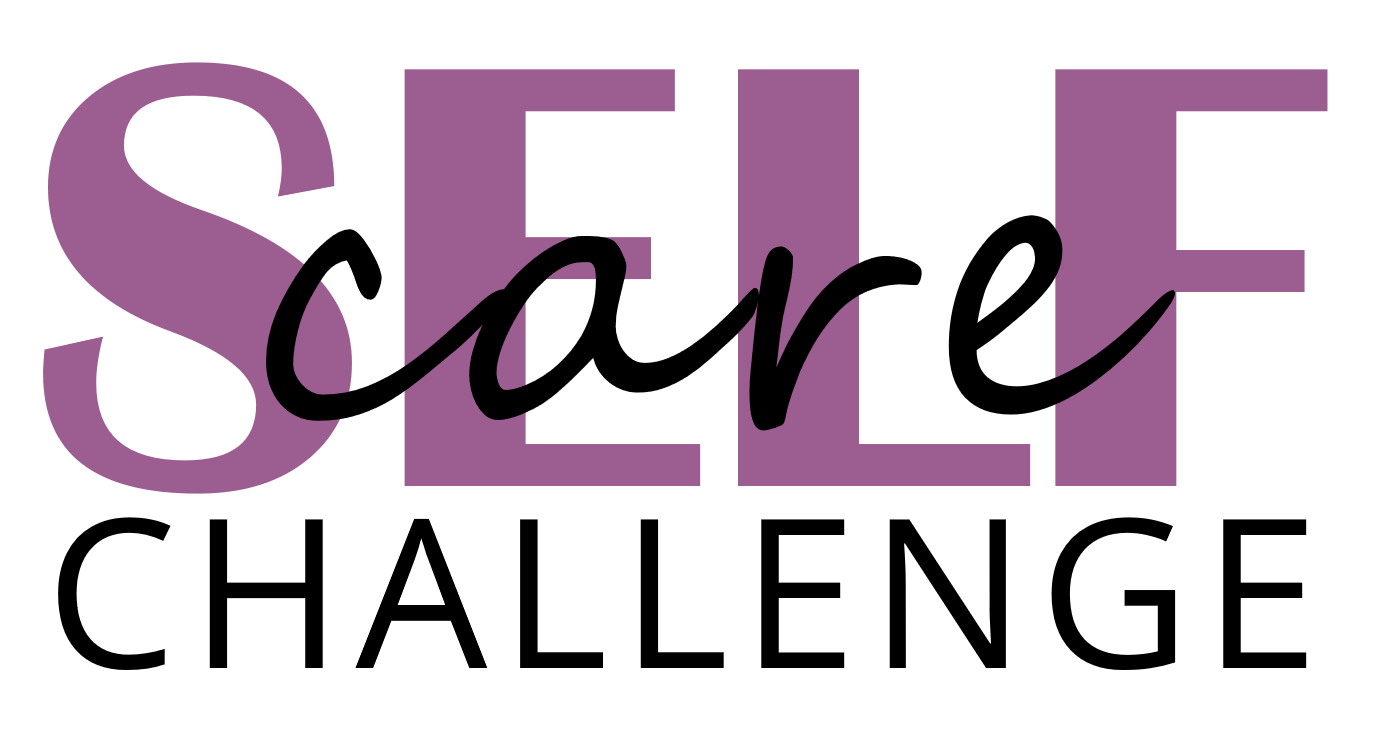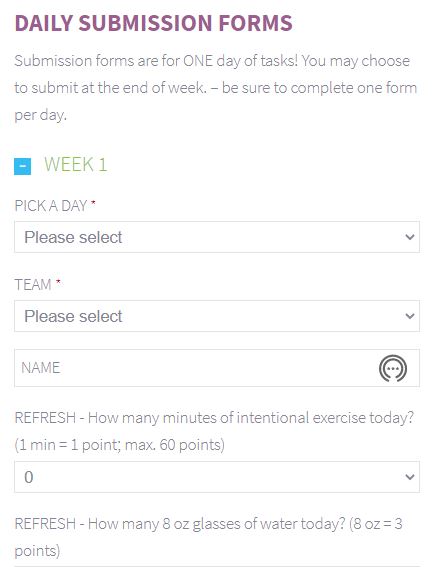 Easy to Submit
We make it easy for participants to submit their daily tasks.
The customized web portal provides a clear, easy-to-use form.
It's all done on the honor system!
To make the communication as seamless as possible, our team communicates with the team captains. The captains are encouraged to share information with their teammates.
Instructions, resources, task cards, scorecards, promotion and web portal submission forms are all shared in various e-communications.