Try Our Wellness in Motion Program
Looking to empower your employees and boost organizational well-being? Say hello to Wellness in Motion. This initiative isn't just another program – it's a journey toward improved mental well-being and productivity that equips your team with the tools to thrive in today's dynamic work landscape.
Register for FREE!
$3200 Value
We'll keep you in the loop with helpful resources and special offers. You can unsubscribe anytime.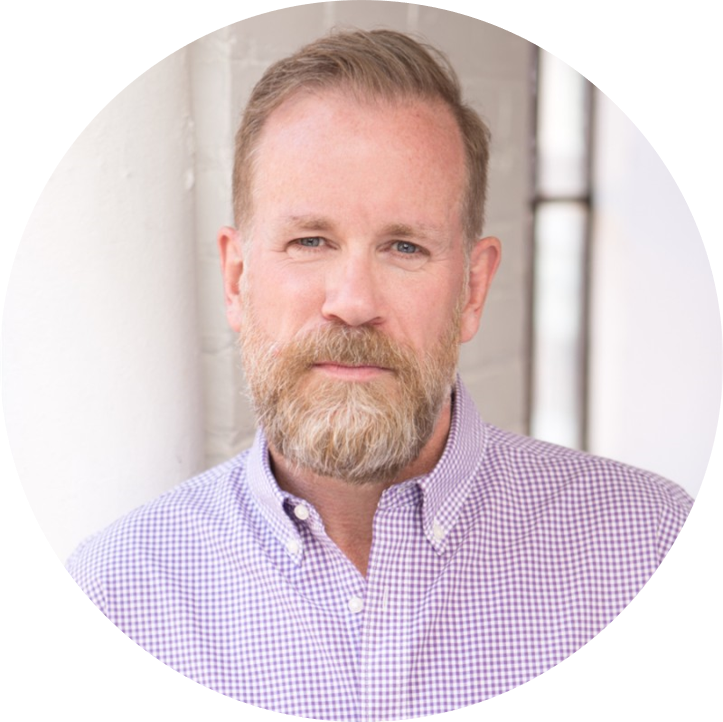 President/Employee Benefits Consultant
Orchard Benefits
Chris Gory is a seasoned Group Benefits Consultant with 22 years of expertise in helping organizations achieve their group benefit objectives. Recognizing the growing importance of wellness programs in promoting employee well-being and productivity, Chris has partnered with EWSNetwork to leverage their expertise and resources in the industry. This collaboration prioritizes proactive care solutions to ensure long-term cost sustainability, reduce turnover, and enhance the bottom line. Together, Chris and EWSNetwork are committed to improving employee well-being, productivity, and cost management through their holistic wellness approach.
Wellness in Motion – What to Expect
Orientation Meeting
Workplace Wellness Score
Leader Resource Page
Wrap-Up Call
Suggested Workplace Wellness Action Plan
Wellness Program Resources for Employees 
Live Virtual Program Launch
Online Wellness Hub
Building Mental Strength Wellness Campaign
Live Creating Joy Amidst the Chaos Workshop
Recorded Mindfulness Matters Webinar
Wellness Newsletter
Personal Wellness Assessment (PWA)
Wellness Resources for your Team…
Program Launch
Get employees excited! We'll kick off your Wellness in Motion program with a live virtual launch to introduce your team to the Wellness Hub and the valuable on-demand health and wellness resources they'll have access to.
Wellness Hub
A one-stop shop for all WIM resources as well as recipes, workouts, and self-care information. The Hub is customizable with the option to add access to organizational wellness content. *Membership clients only
Wellness Campaign
Building Mental Strength is a 4-week campaign focusing on healthy strategies for dealing with life's challenges. Resources emphasize effective emotion management, positive thought framework, and cultivating resilience.
Live Virtual Workshop
Creating Joy Amidst the Chaos is hosted by Wellness Expert, Meaghan Jansen. She explores the challenges of embracing happiness and shares strategies to better manage energy levels, priorities, and mindset to support personal well-being.
Recorded Webinar


In Mindfulness and Self-Compassion, holistic therapist Mike Masse focuses on how to go from mind full to mindful. He emphasizes the importance of self-care and shares simple techniques to better stress at work and at home.
Wellness Newsletter
Monthly content designed to help you adopt and maintain a healthy lifestyle. Discover valuable resources such as wellness tips, nutritious recipes, trend insights, personal challenges for motivation, and wellness expert Q&As.
Personal Wellness Assessment 


Accessible via the Wellness Hub, the Personal Wellness Assessment is a private and confidential questionnaire designed to help employees pinpoint their wellness goals. Results can be downloaded for personal reference.
Workplace Wellness is our Passion.
EWSNetwork specializes in workplace wellness, providing customized programs to meet the specific needs of each company. We take the wellness workload off your desk and keep your program running smoothly. Collaborating with clients, we foster employee productivity and engagement, resulting in reduced benefits costs, decreased absenteeism, and a positive workplace culture.
With the help of the dedicated team of professionals at EWSNetwork, we began to see many positive changes: our staff was making healthier choices, absenteeism and health care costs were reduced, and our overall corporate culture improved.
Jeff Harrison
Director of Health and Safety, London Hydro