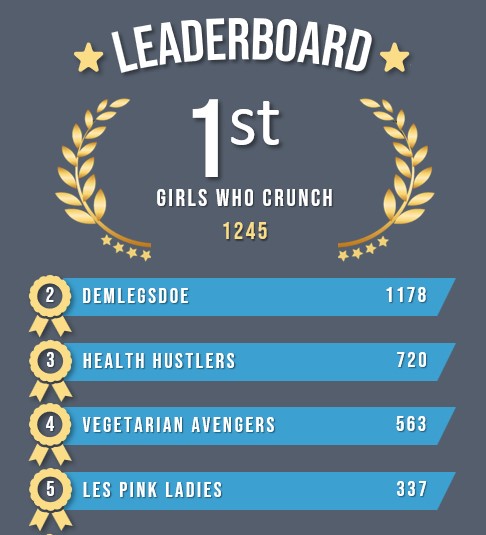 Welcome to Minutes of Movement!
Minutes of Movement is a 2-week team-based challenge designed to motivate you to move. Physical activity is an important part of a healthy lifestyle, so let's work together to add more movement to our day – every day!
The key to maintaining regular physical activity is to find something you enjoy doing. You can go for a walk, play a game of tennis, or do some stretches during your lunch break.
In this challenge, points are awarded for every minute of movement, so if your body is moving, those minutes count!
Bienvenue sur le site du défi Minutes de mouvement !
Minutes de mouvement est un défi d'équipe de 2 semaines conçu pour vous motiver à bouger. L'activité physique est un aspect important d'un mode de vie sain, alors travaillons ensemble pour ajouter plus de mouvement à notre journée – tous les jours !
La clé pour faire régulièrement de l'activité physique est de trouver quelque chose que vous aimez faire. Vous pouvez aller vous promener, jouer au tennis ou faire quelques étirements pendant votre pause du dîner.
Dans ce défi, des points sont attribués pour chaque minute de mouvement. Si votre corps bouge, ces minutes comptent !
DAILY SUBMISSION FORMS – Submission forms are for ONE day of minutes of physical activity! You may choose to submit at the end of the week, but be sure to complete one form per day.
FORMULAIRES DE SOUMISSION QUOTIDIENS – Les formulaires de soumission couvrent UNE seule journée de minutes d'activité physique ! Vous pouvez choisir de soumettre le formulaire à la fin de la semaine, mais veillez à remplir un formulaire par jour.