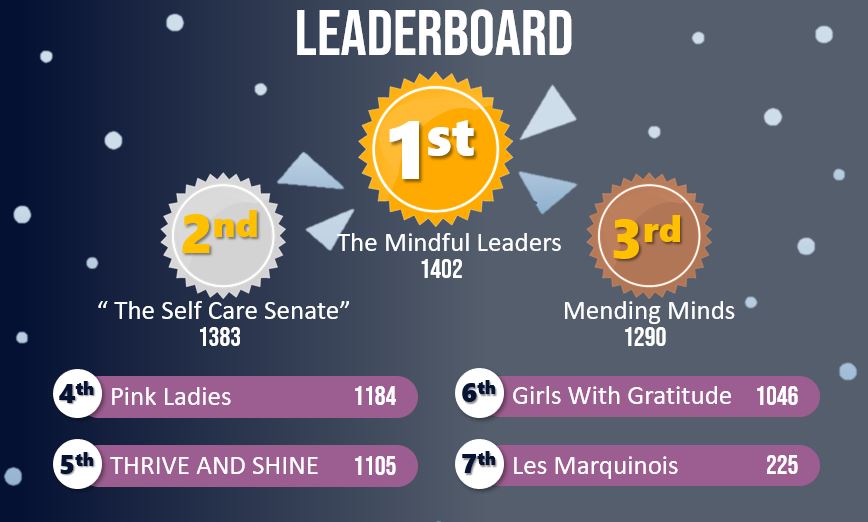 Welcome to the Self-Care Challenge!
True self-care is about taking care of yourself and the things that are important to you so that you can lead a happy and fulfilled life.
Over the next couple of weeks, you will be challenged with achievable tasks to recharge, refresh, reconnect, and refocus!  Complete the healthy tasks and earn points for your team. The team with the most points at the end of the Team Challenge, wins!
Submit your points using this virtual submission form. Team EWSNetwork will tally all scores and post the updated Team Leaderboard results.
Be sure to check out the Resource Centre for loads of helpful tip sheets, challenge-specific guides, and self-care resources.
Good luck and have FUN!
Bienvenue au Défi des soins personnels !
Les soins personnels consistent à prendre soin de vous et de faire des activités qui sont importantes pour vous afin de mener une vie heureuse et épanouie.
Au cours des deux prochaines semaines, vous serez mis(e) au défi avec des tâches réalisables pour vous recharger, vous rafraîchir, vous reconnecter et vous recentrer!  Accomplissez les tâches saines et gagnez des points pour votre équipe. L'équipe avec le plus de points à la fin du Défi d'équipe, gagne !
Soumettez vos points à l'aide de ce formulaire de soumission virtuel. L'équipe de EWSNetwork calculera les scores et publiera le classement à jour des équipes.
Assurez-vous de consulter le Centre de ressources pour obtenir de nombreuses fiches de conseils utiles, des guides spécifiques aux défis et des ressources sur les soins personnels.
Bonne chance et amusez-vous !
DAILY SUBMISSION FORMS
Submission forms are for ONE day of tasks! You may choose to submit at the end of week. – be sure to complete one form per day.
FORMULAIRES DE SOUMISSION QUOTIDIENS
Les formulaires de soumission sont pour UNE seule journée de tâches ! Vous pouvez choisir de les soumettre à la fin de la semaine, mais assurez-vous de remplir un formulaire par jour.