What is

Employee Wellness

?
Over the last decade, the landscape of workplace wellness programs has shifted. There is no longer a "one size fits all approach" leading to results. Instead of implementing wellness initiatives in broad strokes, the customization of your wellness program will lead to the results you are seeking.
Wellness in a journey. Where is your starting point?
We have included a sample of our program design strategies along with a snapshot of our client favourites.
Contact us to learn more!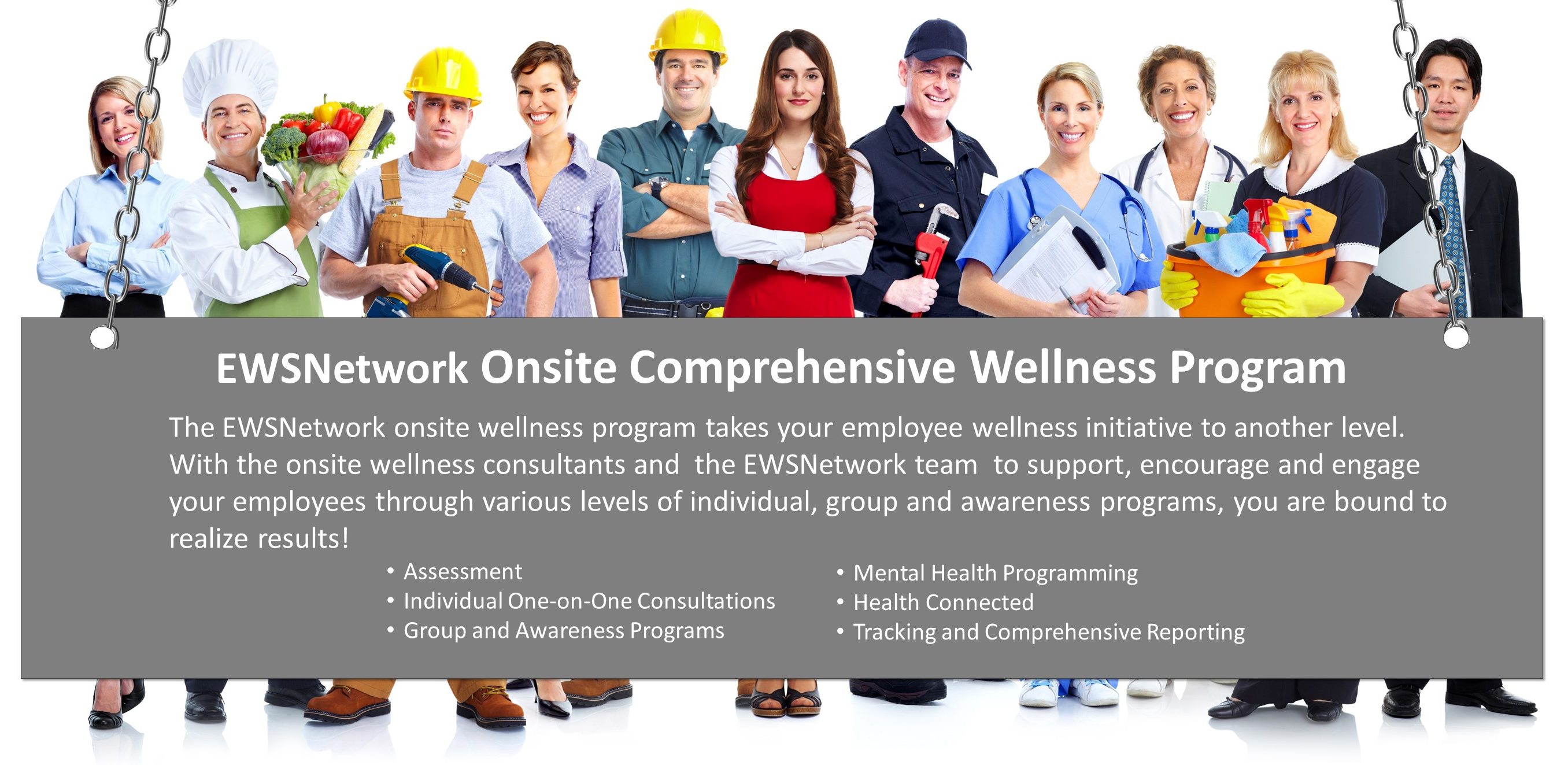 Trust us,

wellness works!
In working with EWSNetwork I have been impressed at the time they have taken to understand our organization and our staff, and to customize an approach that truly met the needs of our employees in various locations.
CAA Atlantic's Wellness Program provided by Employee Wellness Solutions Network is an invaluable component of our commitment to the well-being of our staff.
EWSNetwork launched a successfully corporate wellness program at our firm. It was their passion, enthusiasm and commitment to excellence that set the stage for a highly engaged workplace.
The results of the EWSNetwork service exceeded my expectations in every way. People in the firm enthusiastically participated in fitness and nutrition programs. Participation rates were high, energy and productivity levels improved and the consensus was a solid 2 thumbs up.
Since we introduced the EWSNetwork Wellness Program, wellness has become part of the culture at Libro.  Staff are more aware of the importance of living a healthy lifestyle.
With the help of the dedicated team of professionals at EWSNetwork, we began to see many positive changes: our staff were making healthier choices, absenteeism and health care costs were reduced and our overall corporate culture improved as employees became more engaged with all the Wellness initiatives being offered.
For more

information & options

please contact one of our

Corporate Program Directors!