Welcome to Step It Up!
This FUN virtual team challenge is a race around Southern Ontario.
Walk, run or hike and submit your steps each day (or at the end of the week). The team with the most steps at the end of the challenge, and traveled the farthest, wins!
Don't have a device to track your steps? Don't sweat it….use our handy conversion table to determine your steps from minutes of walking, running or hiking.
Taking care of our physical and mental health is more important now than ever before. Why not have a little fun along the way?
It's in you to MOVE!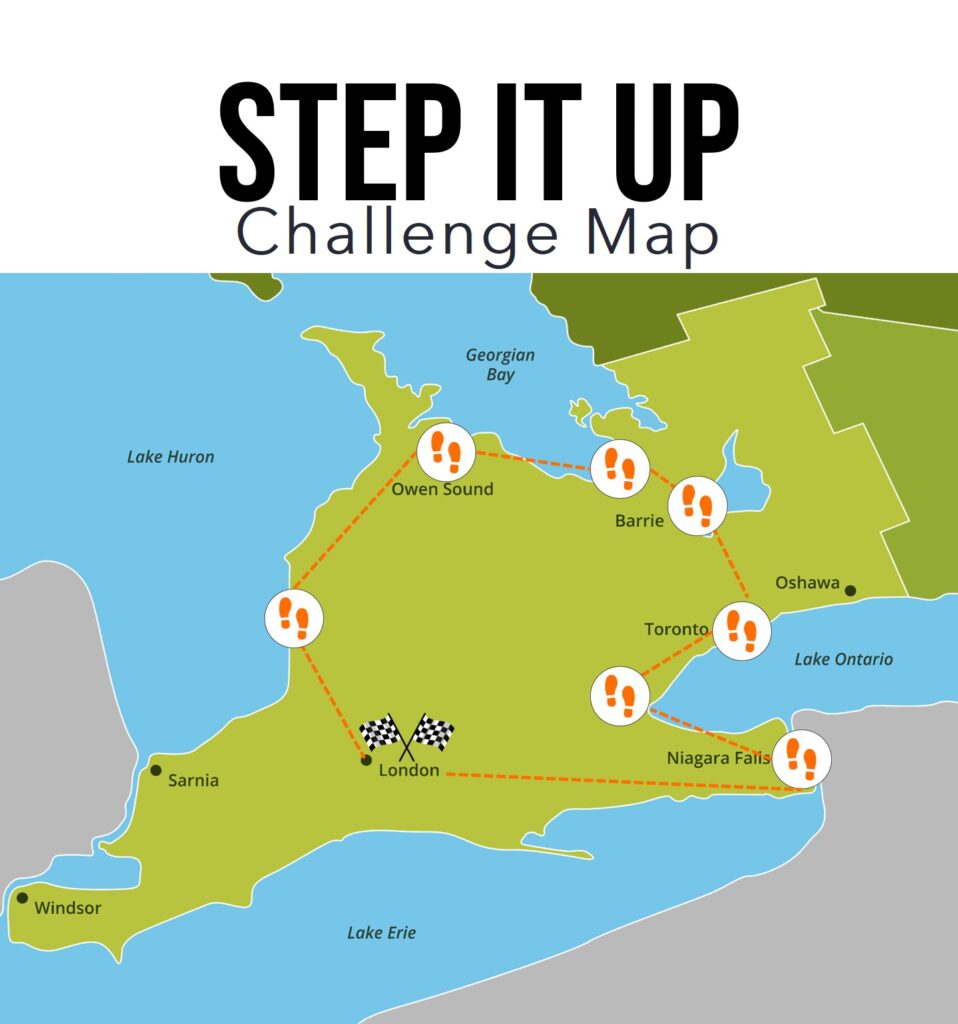 Walk / Hike / Run Facts
*although there are variables in determining actual stride length like height, weight, age, gender and terrain, the following standard values were determined for this challenge.
An average adult step length is 0.75m with very little variation walking vs running.
An average adult can walk 5km in one hour and run 8km in one hour.
If you are not using a device of any sort to track your steps, please use this Conversion Table to determine your steps. Then, enter in your steps in the space provided.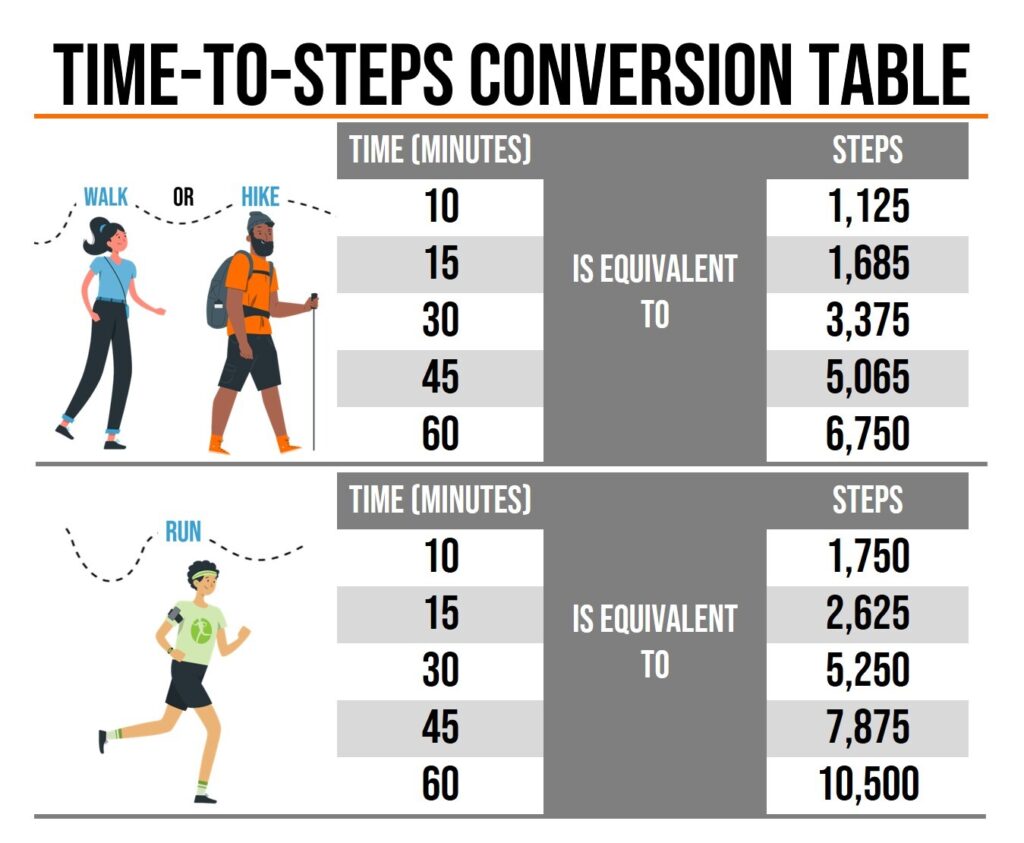 Example:
I walked for 90 minutes = 6750 + 3375 = 10,125 steps
I ran for 40 minutes = 5250 + 1750 = 7,000 steps
DAILY SUBMISSION FORMS – Submission forms are for ONE day of steps! You may choose to submit at the end of the week, but be sure to complete one form per day.